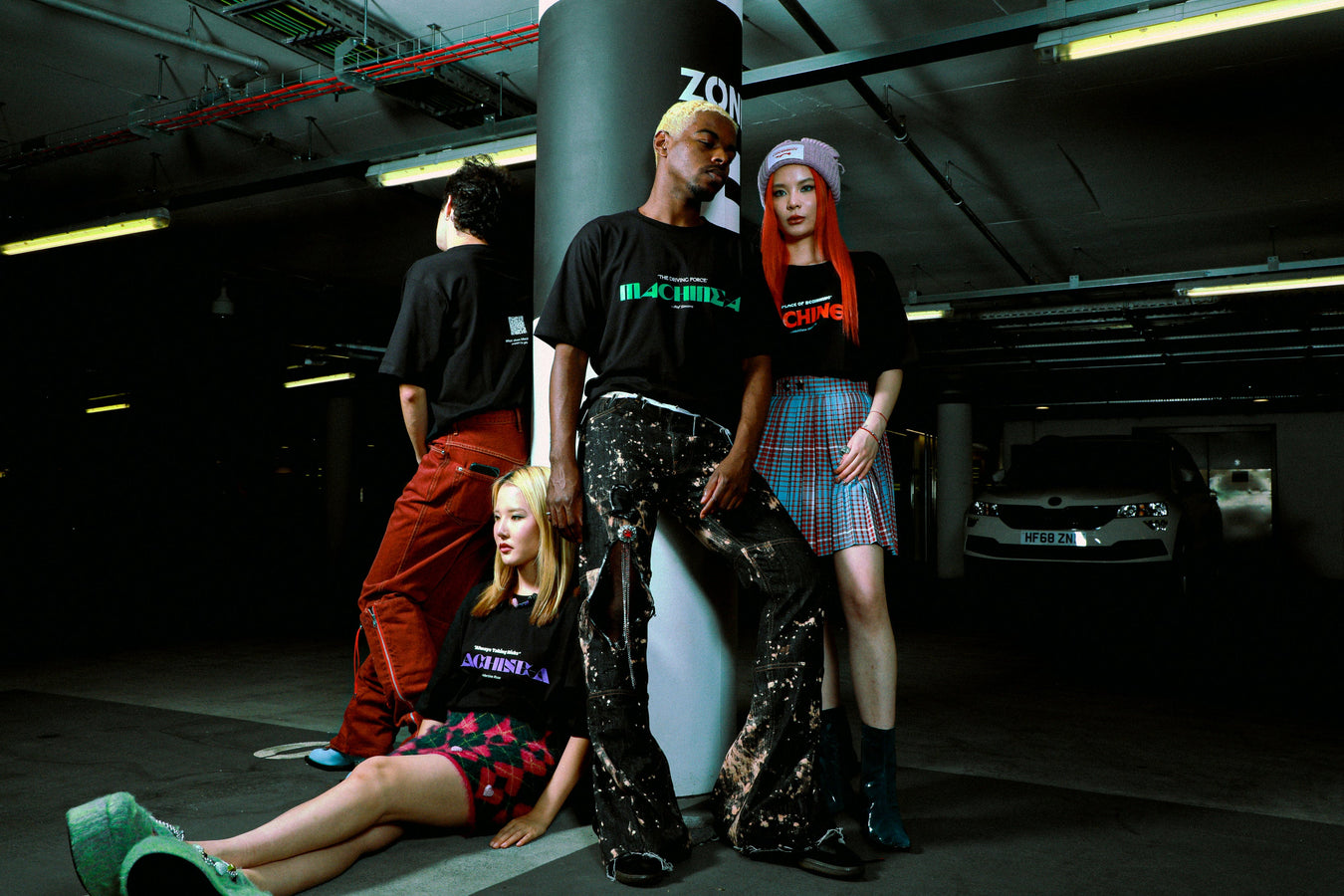 EDITORIAL AW22-01: A NEW ERA BEGINS
What does MACHINE-A mean to you?
28.10.2022
A new era of MACHINE-A is upon us. To celebrate this next chapter in our story,  we posed the question "What does A mean to you?" to four designers: Raf Simons, Coperni, Matthew Williams and Martine Rose. Graphic designer Paul Hetherington then re-designed the iconic MACHINE-A logo as four unique iterations.
The designs for each logo iteration started by taking soundbytes from the stories told by each of the invited designers. The T-shirts, made from 100% sustainable cotton, graphically reimagine Machine-A as a series of sci-fi fantasy novels; futuristic avant garde typography reflecting its perspective on fashion.
MACHINE-A is cast in the role of the central character, and the designers quotes are each presented as teaser blurbs hinting at themes and narratives in their review of the stories.
Scroll down to hear each sound clip and view the collection.
Photography: Anni Fan
"A IS THE DRIVING FORCE... A IS THE PASSION FOR AUTHENTIC FASHION... A IS AN EXQUISITE PAIR OF EYES - KNOWLEDGEABLE...A IS THE HEART AND SOUL OF MACHINE-A..."
RAF SIMONS
"THE LETTER A MAKES US THINK ABOUT AMOUR, WHICH IS LOVE IN FRENCH... THIS IS WHAT WE NEED IN THE INDUSTRY...IT'S AN AMOUR STORY FOR US..."
Coperni
"FOR ME, MACHINE-A REPRESENTS A PLACE OF BEGINNING...IT WAS A PLACE FOR OUR BRAND TO BE DISCOVERED BY THE INDUSTRY, WORN BY FASHION LOVERS..."
MATTHEW WILLIAMS
"ONE OF THE THINGS I LOVE ABOUT NEW SOHO IS MACHINE-A... YOU GUYS HAVE ALWAYS TAKEN RISKS, ALWAYS BELIEVED IN THE COLLECTIONS..."
MARTINE ROSE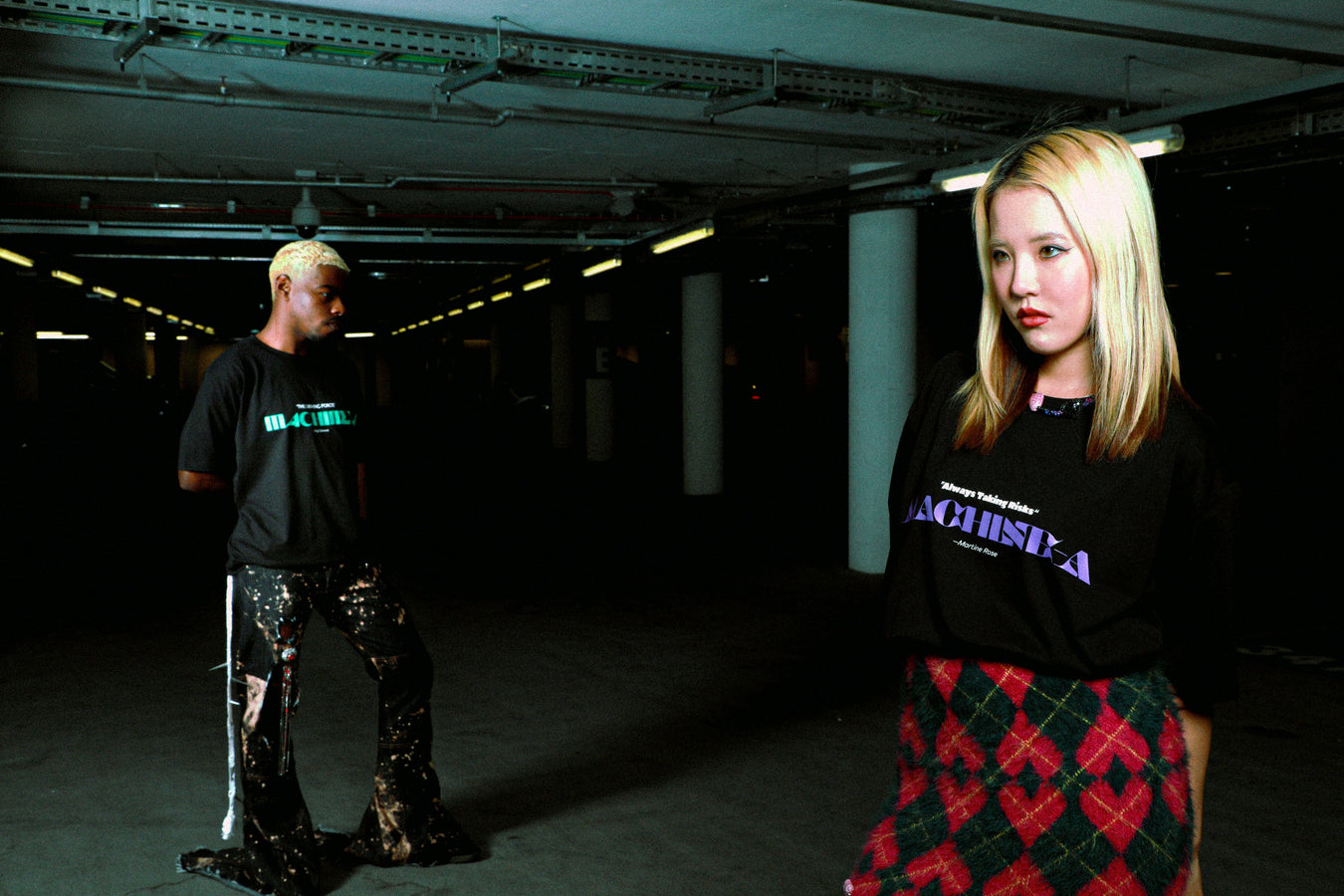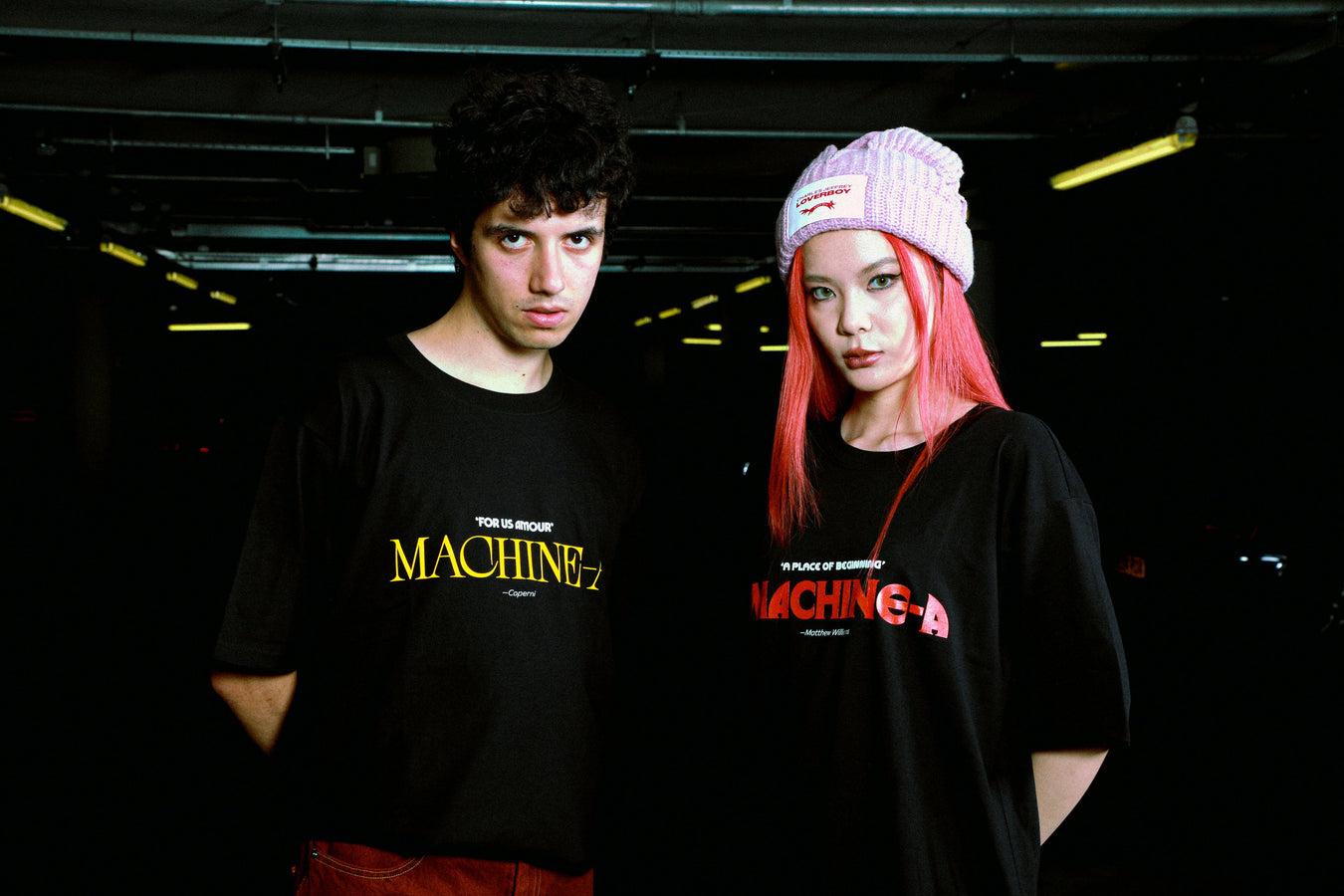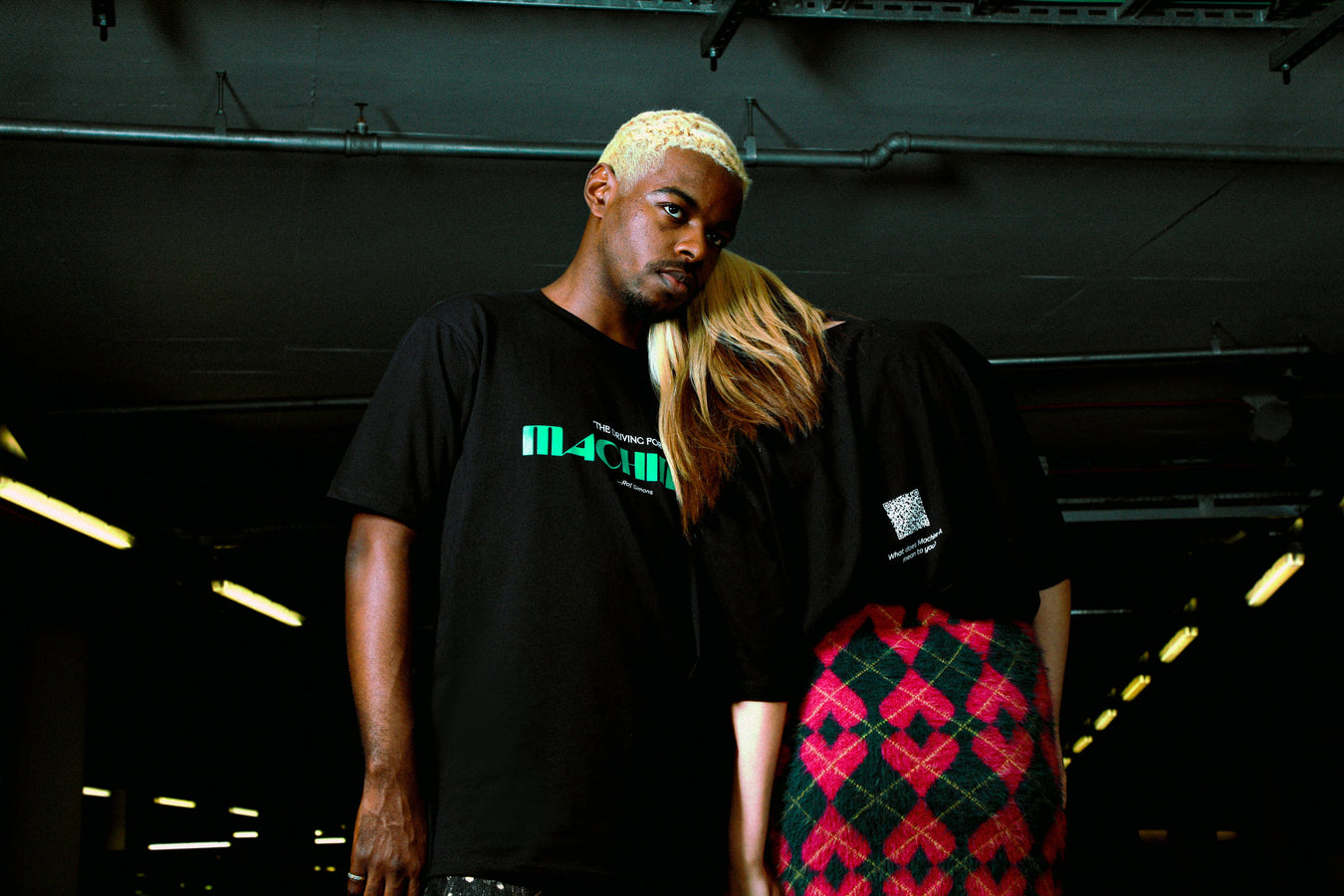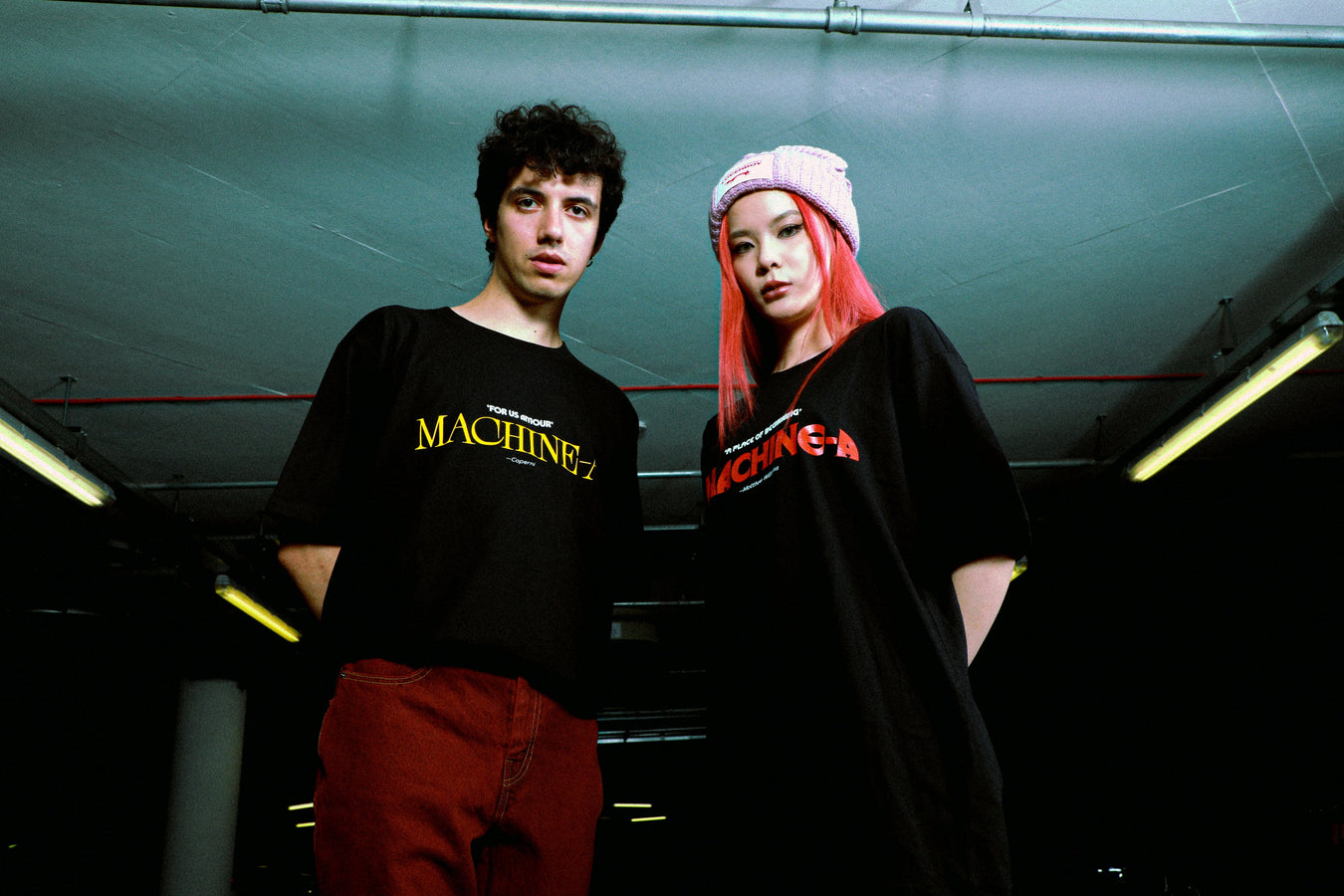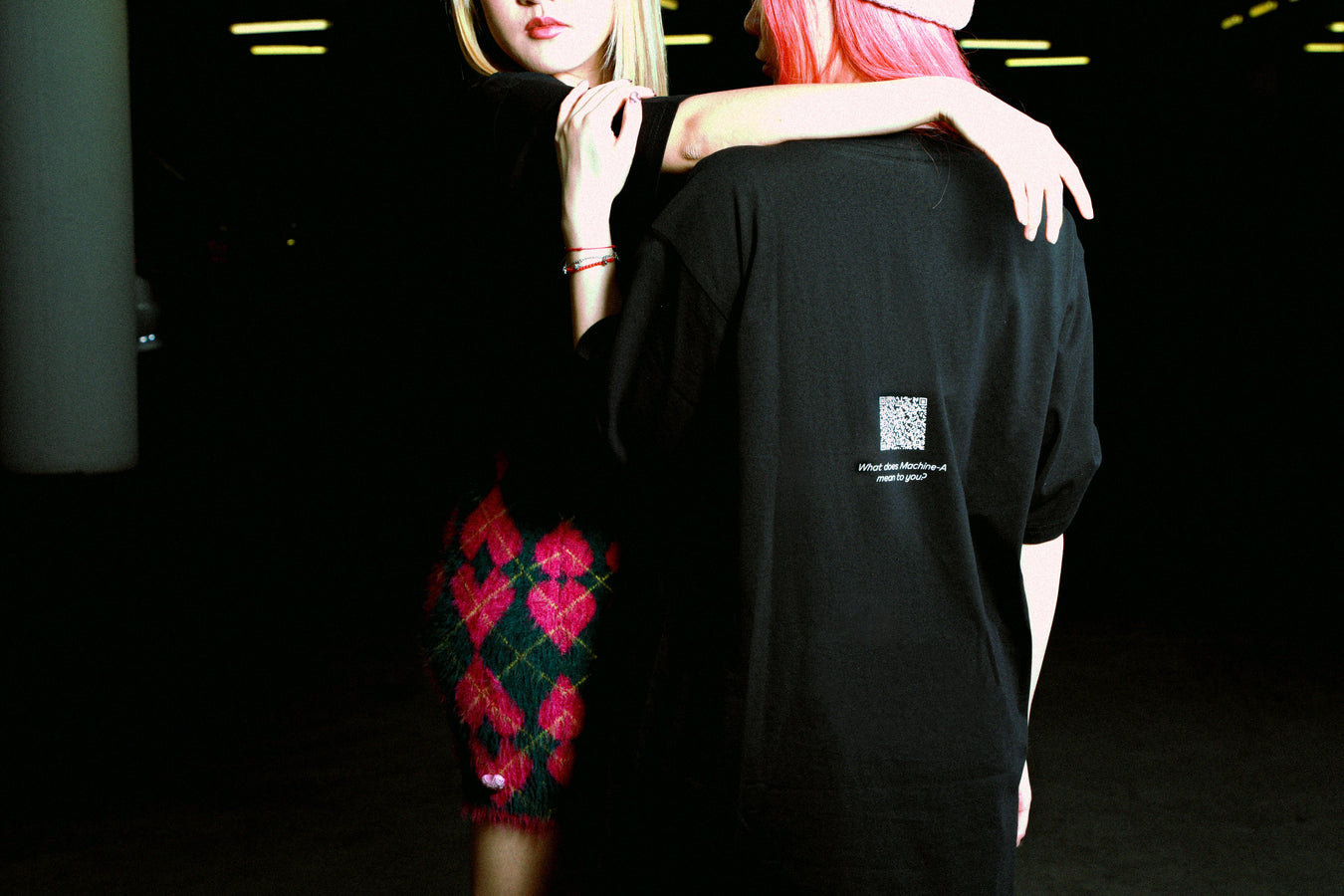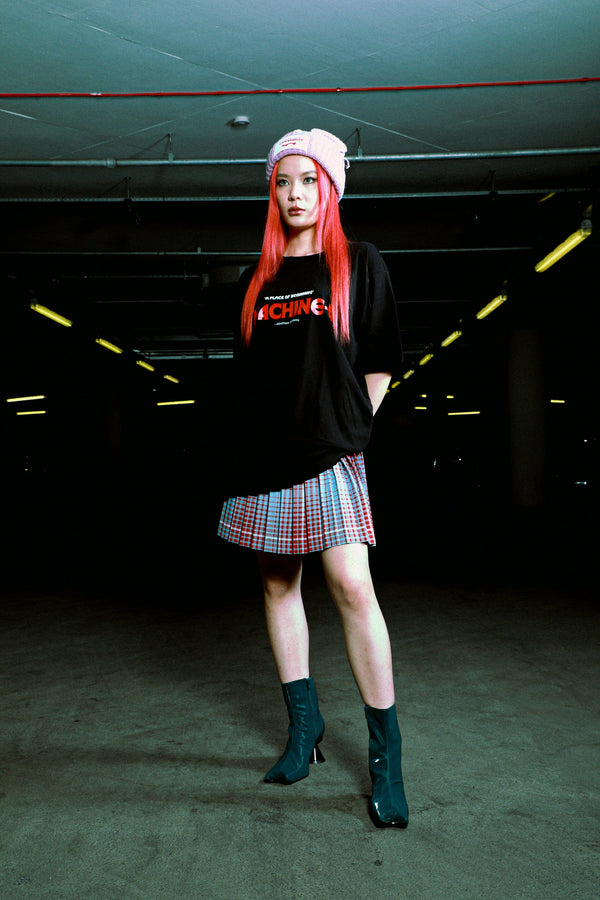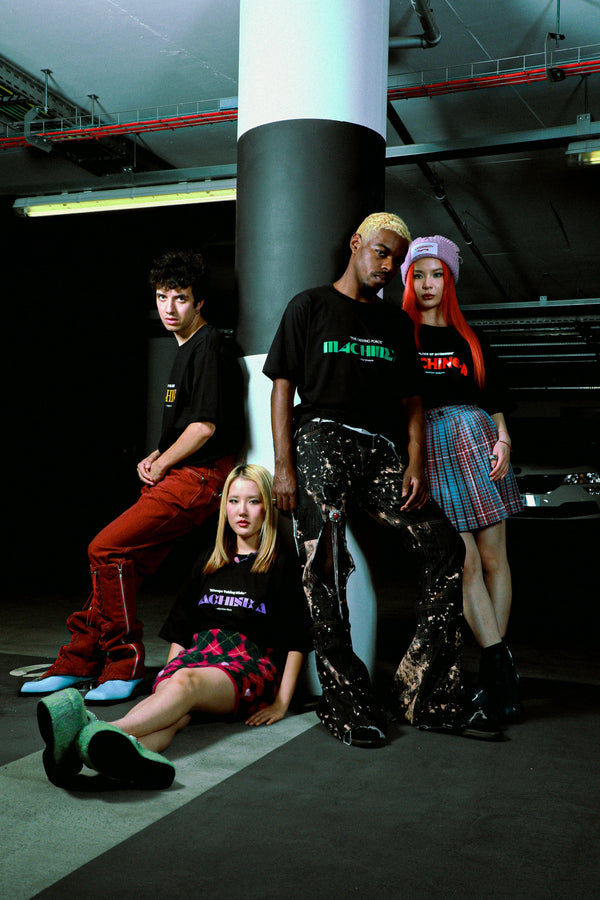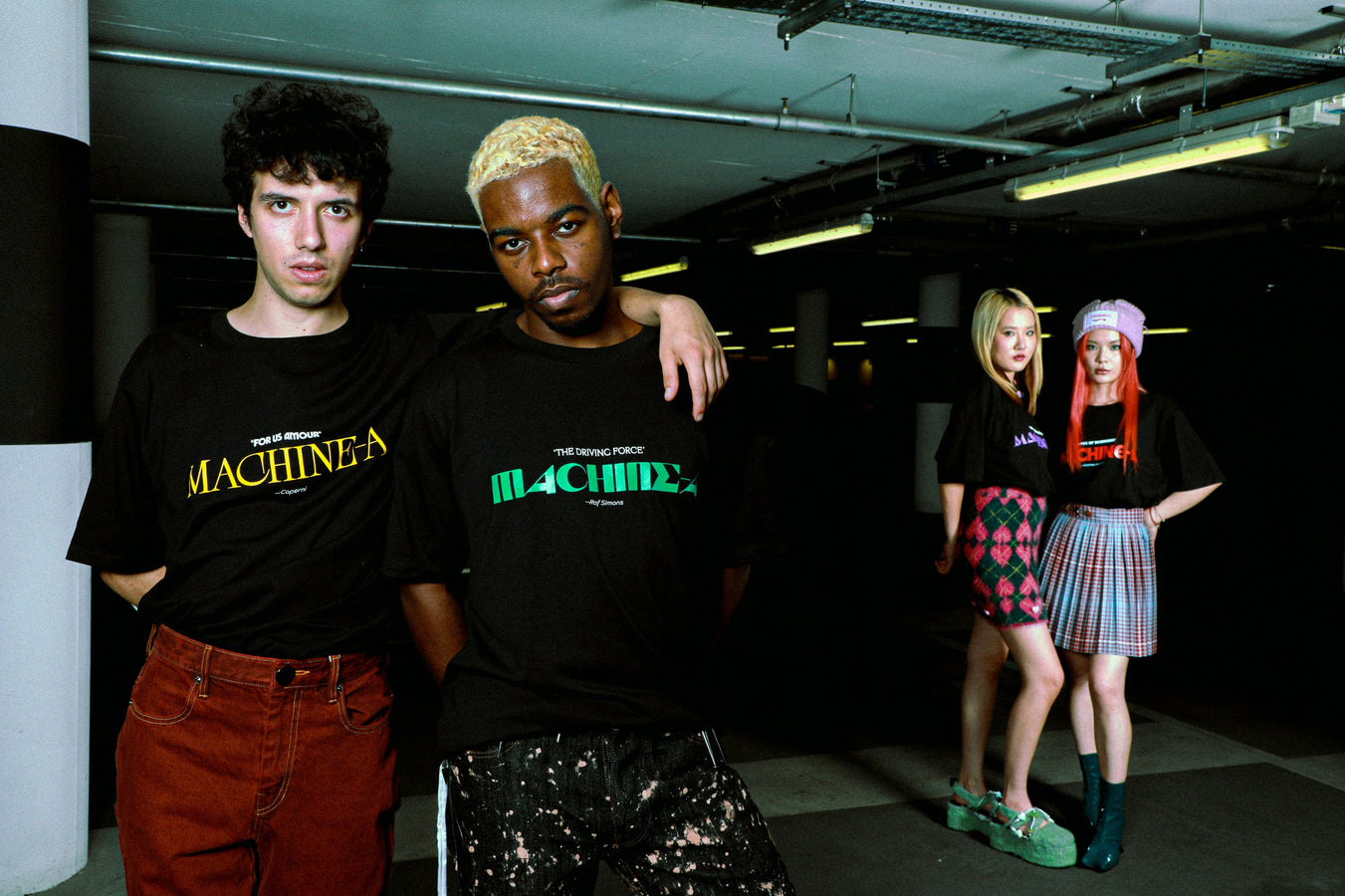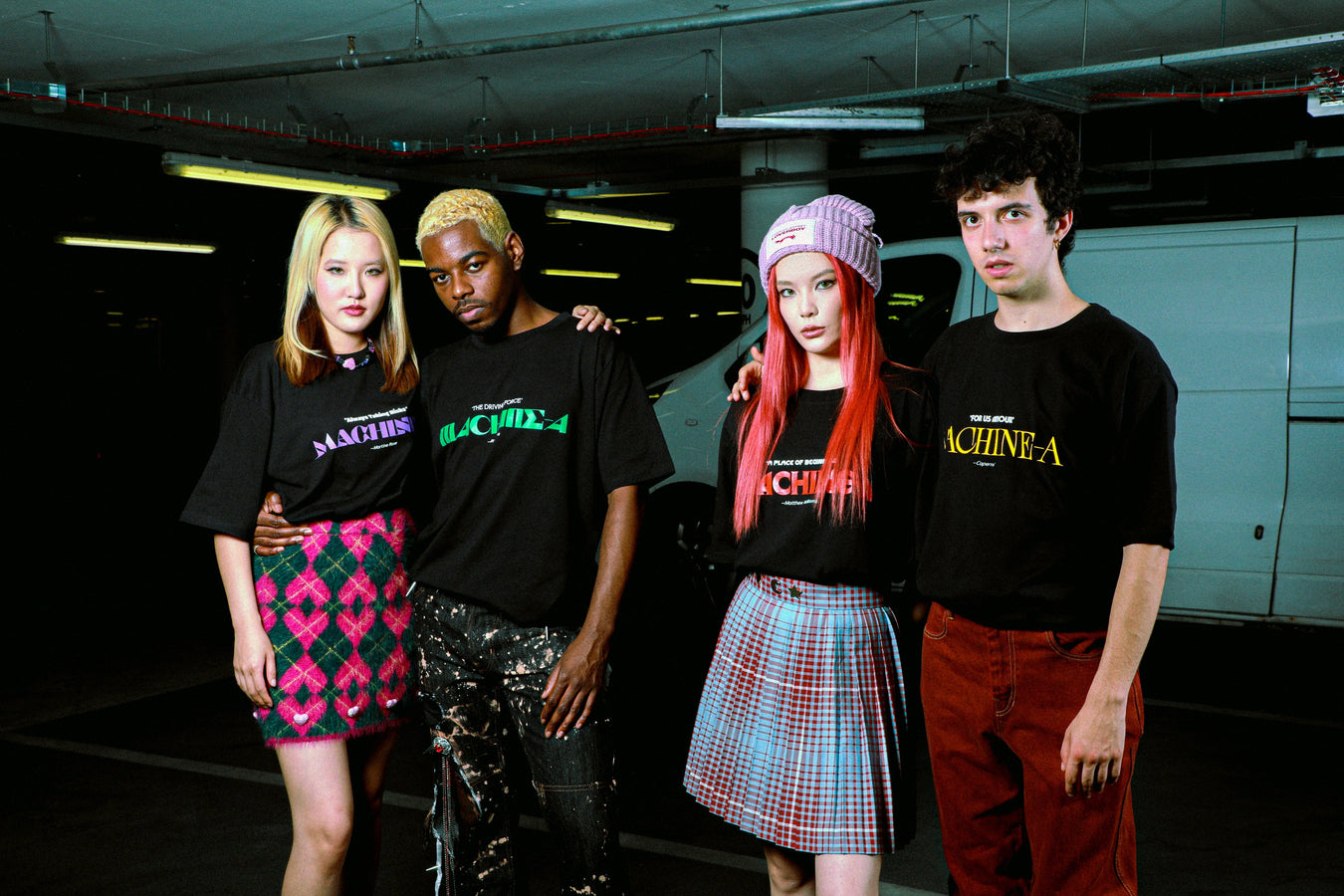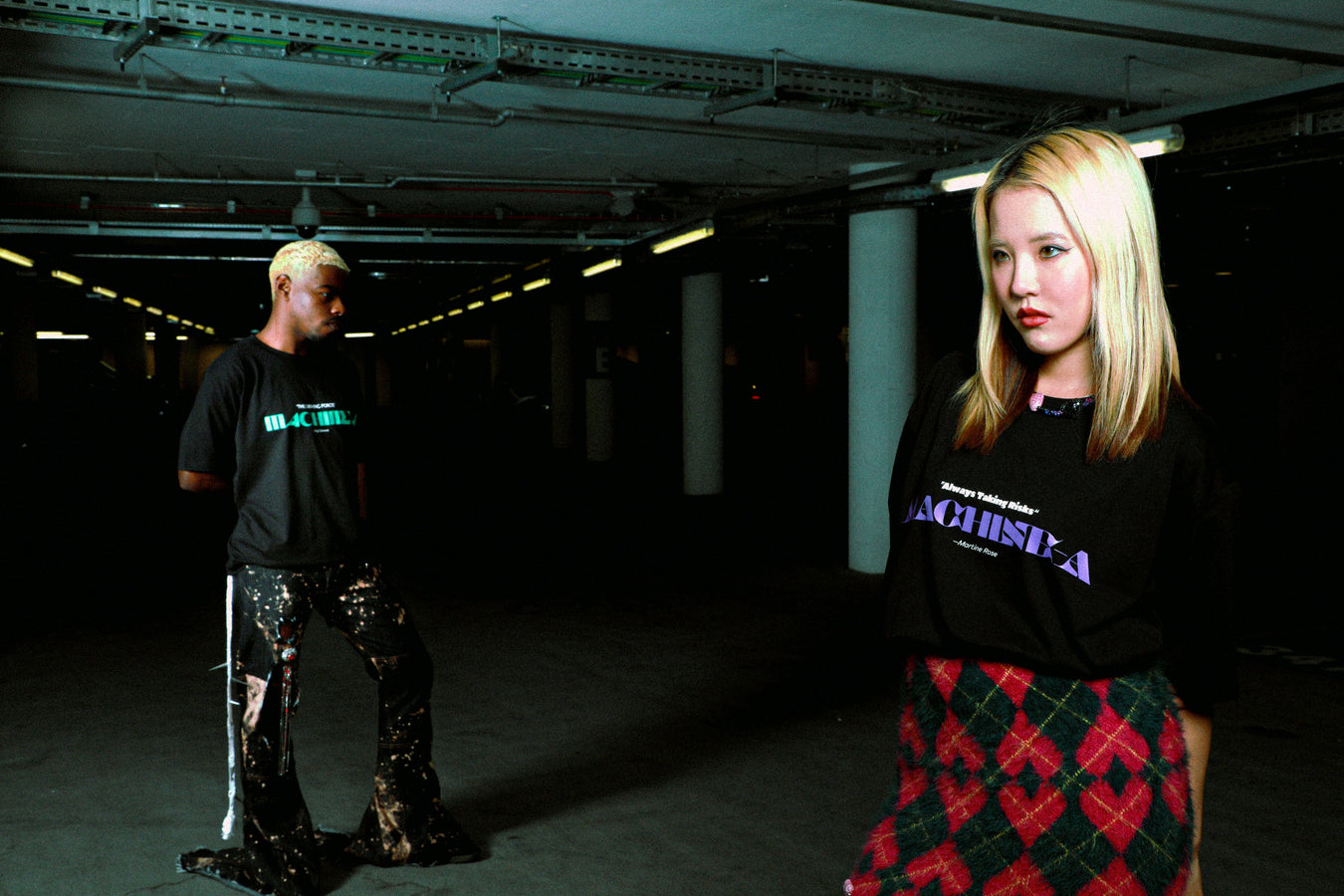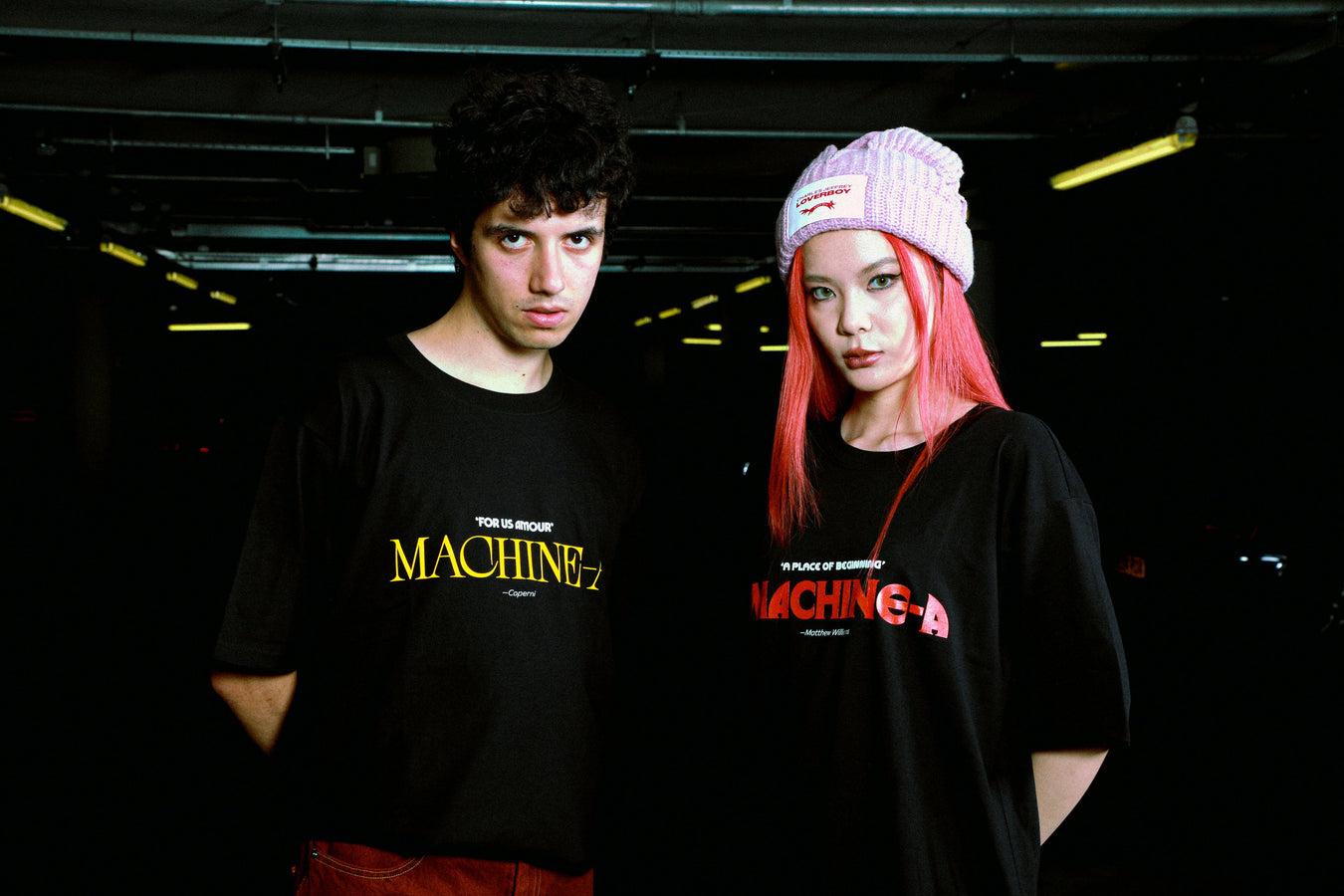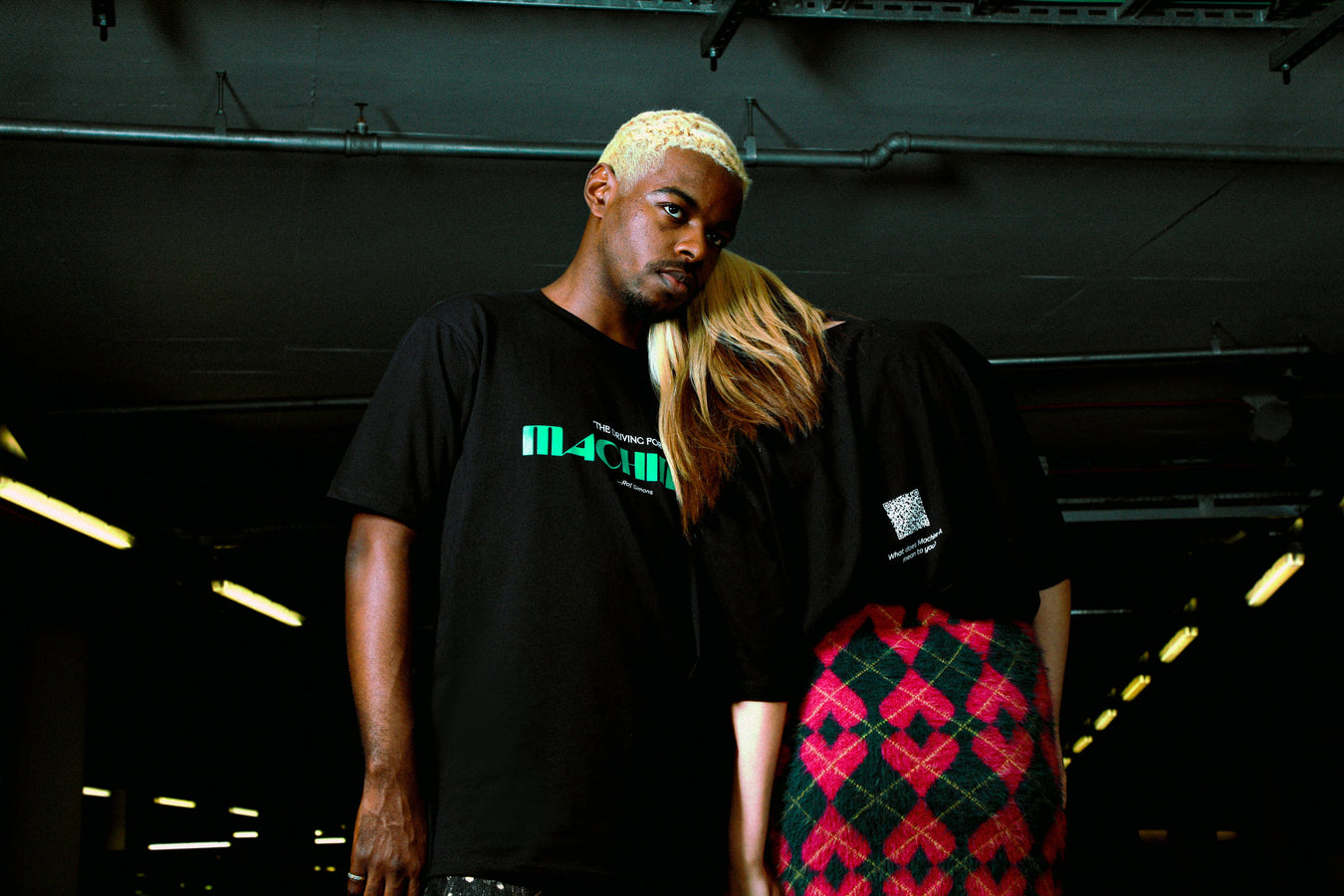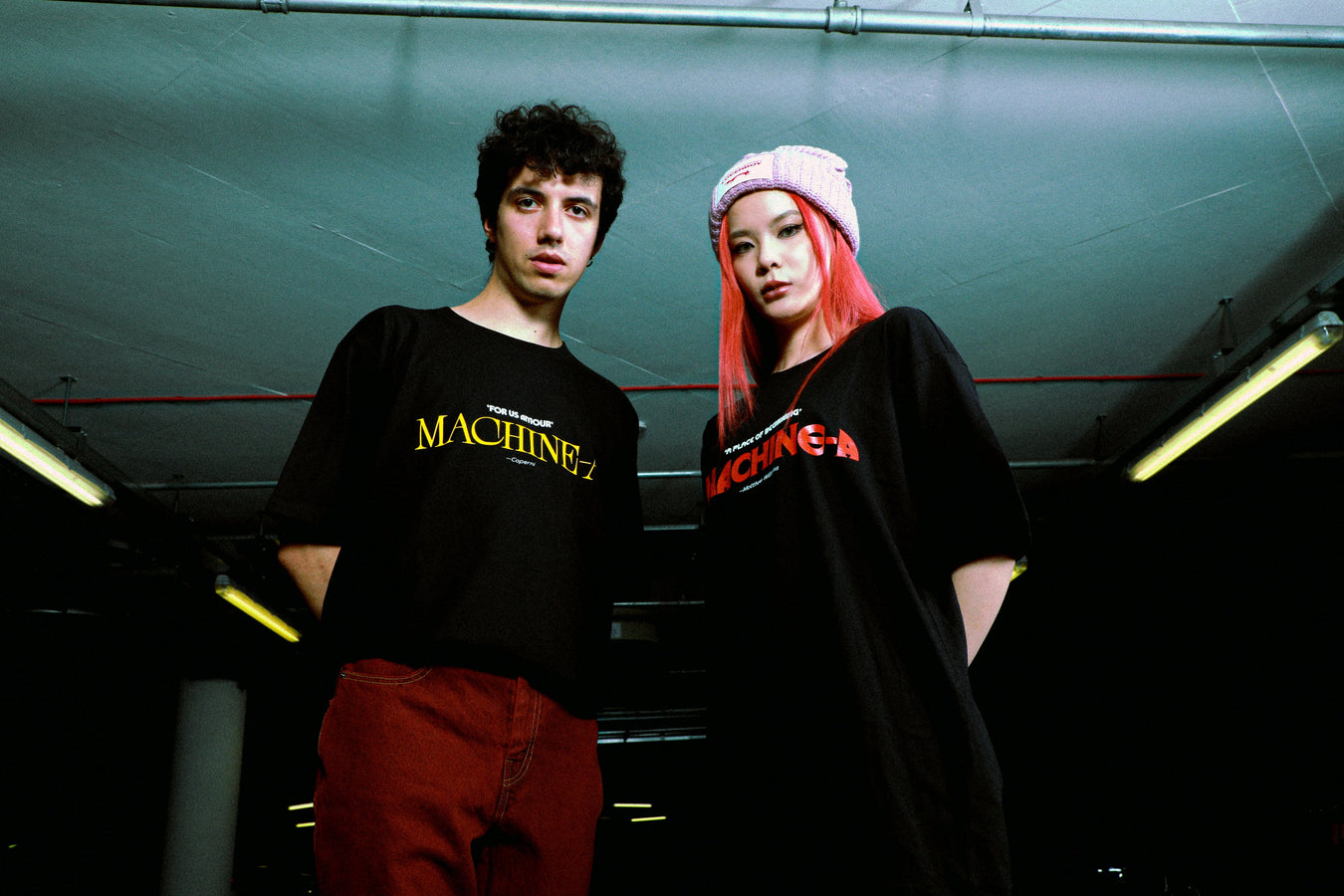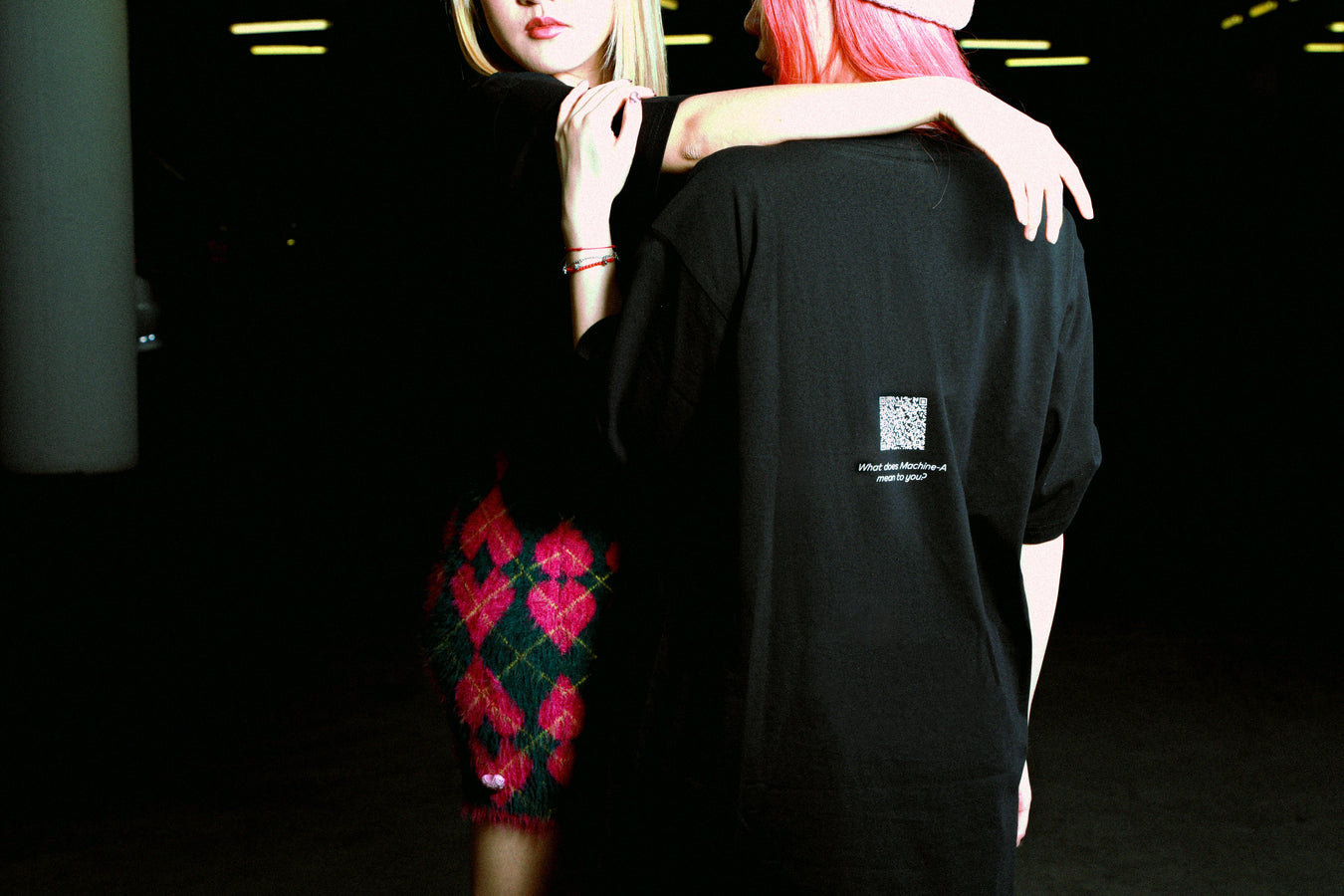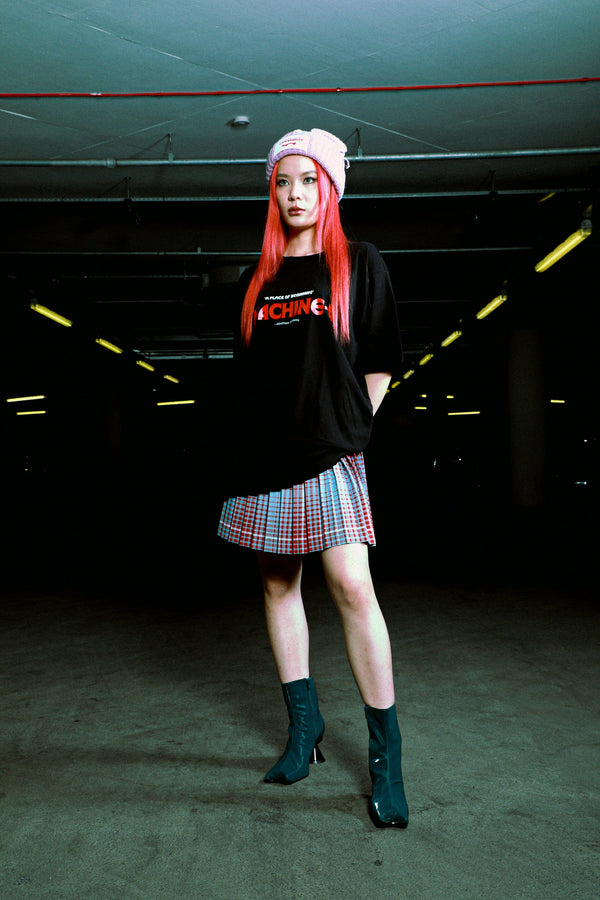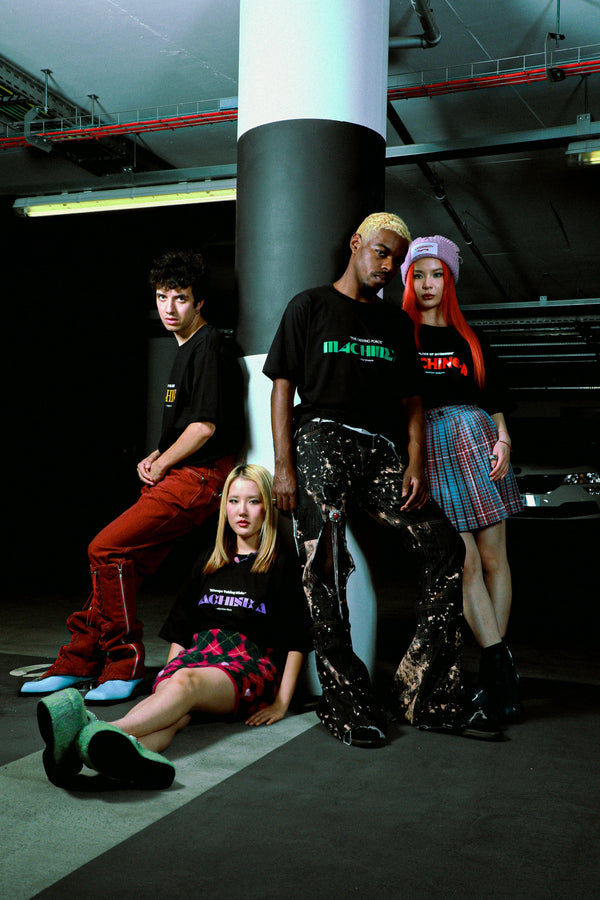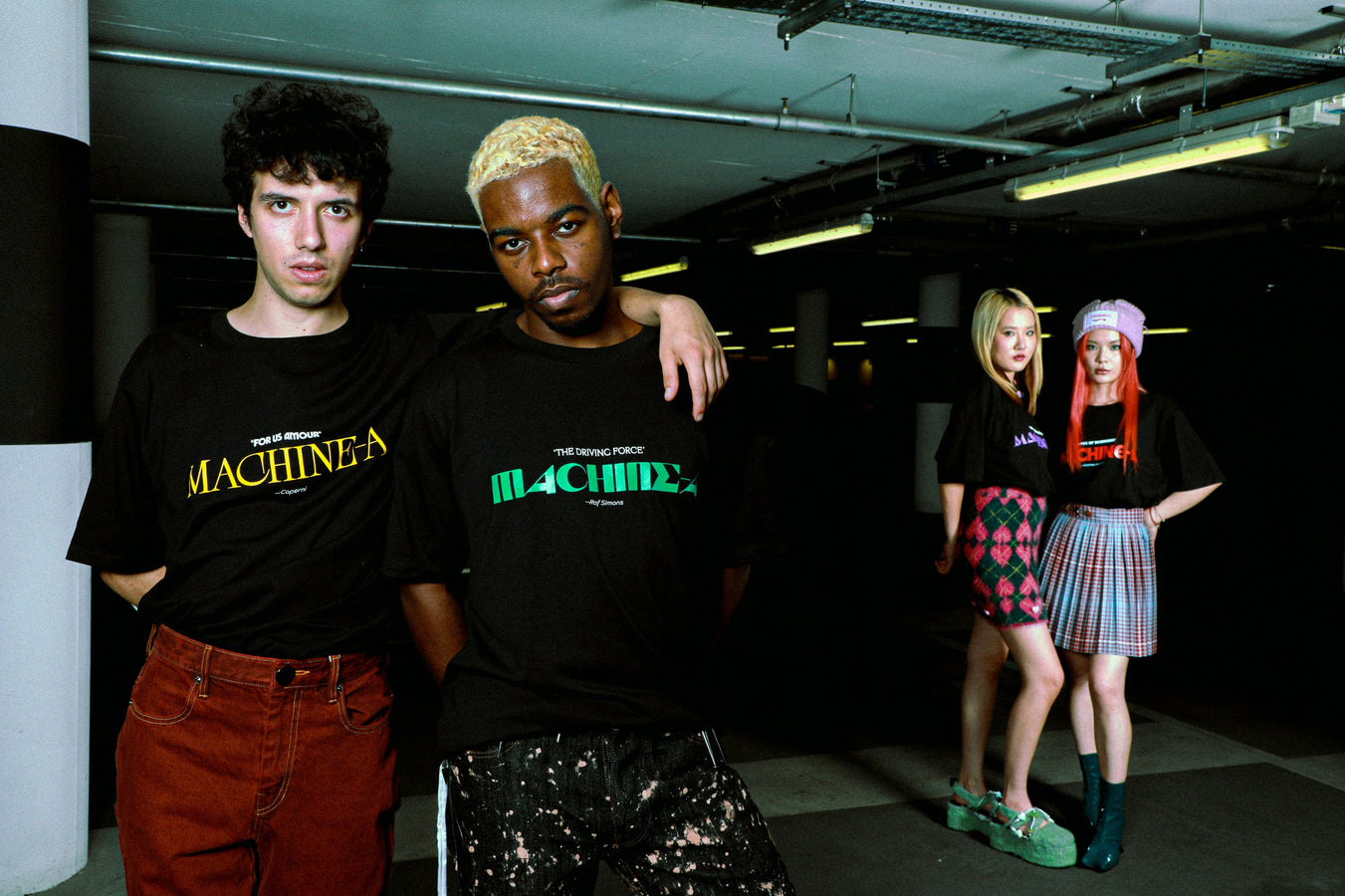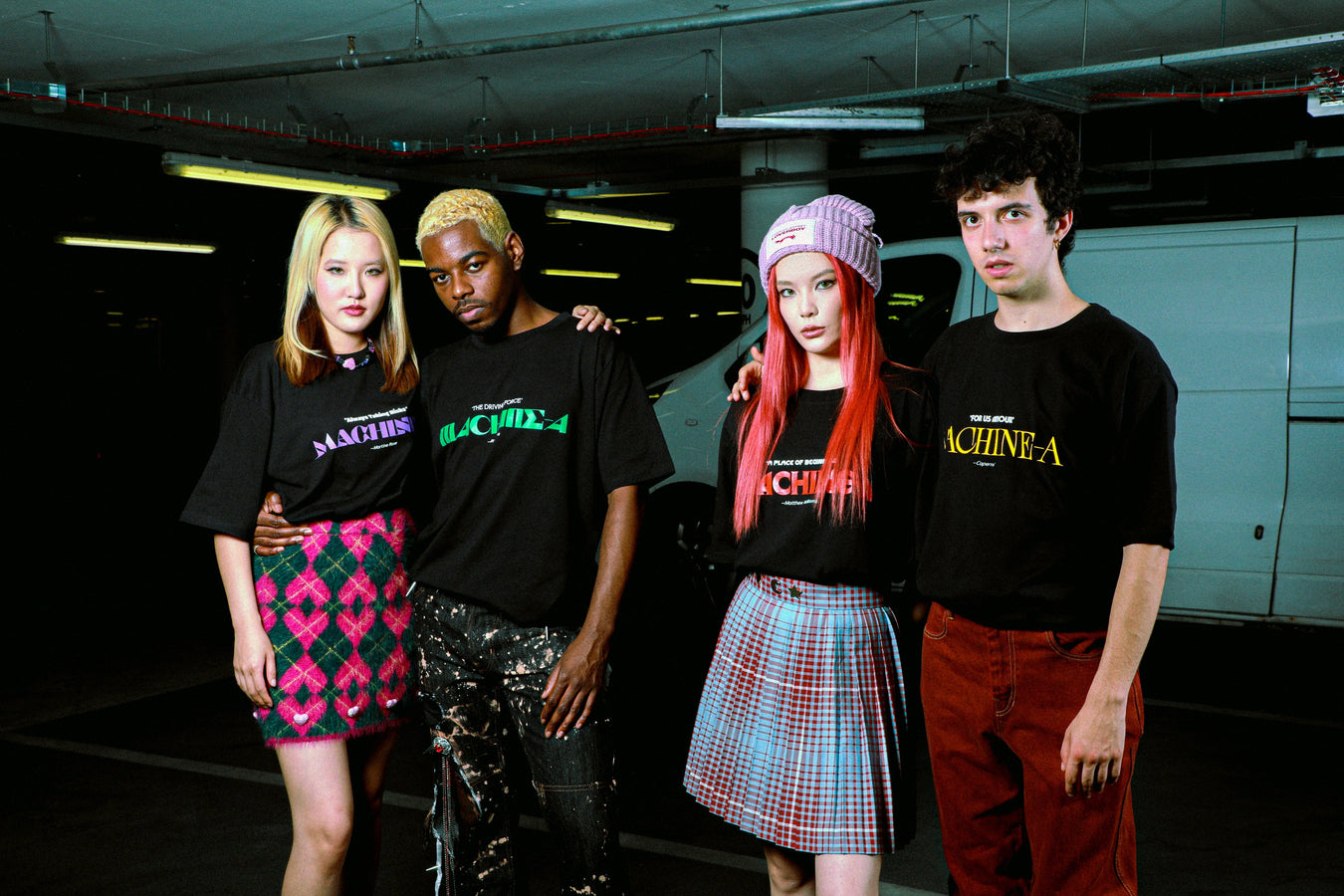 Shop the Collection
Shop the Collection