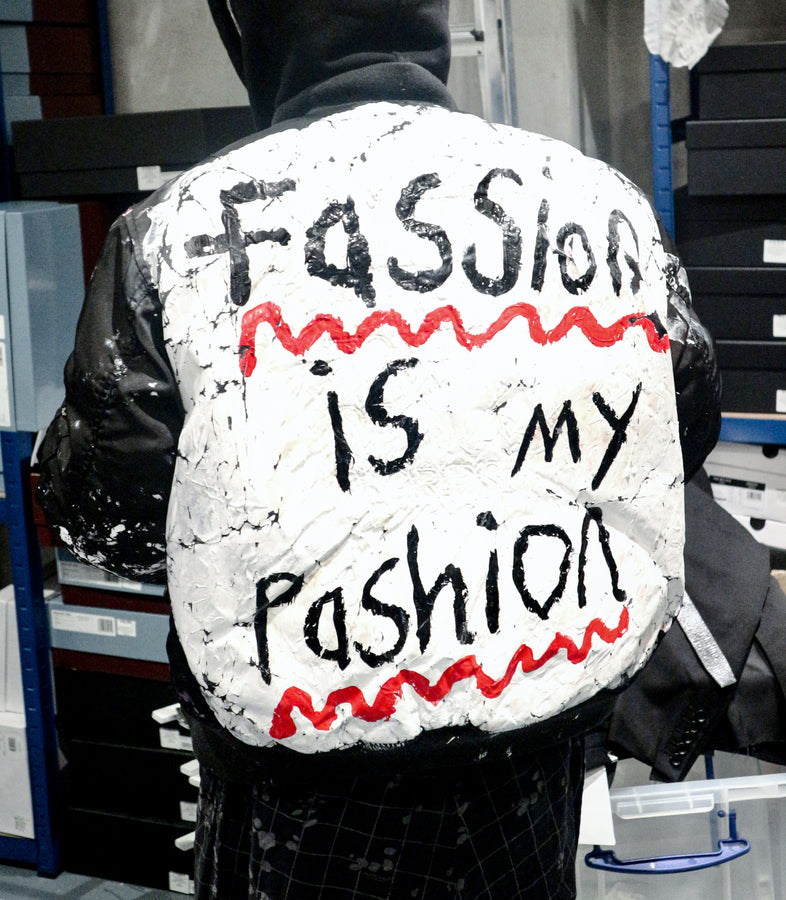 Navinder Nangla Tags Up MACHINE-A!
DESTRUCTION IS A FORM OF CREATION
17.02.2023
London Fashion Week this year is extra special for us at MACHINE-A, as it marks the tenth year we have been open in Soho, London. To mark this special occasion, we invited Navinder Nangla to our pop-up store to give it a bit of a makeover.
You may have seen Nangla's work blowing up on social media, most recently at Paris Fashion Week with the likes of Michele Lamy and Matthew Williams, or perhaps in Soho, where the artist has been exhibiting for the past few years, leaving behind a trail of graffiti tags depicting tongue-in-cheek purposely mis-spelled designers and phrases.
We share Navinder's 'pashion for fassion' and his desire for destruction through chaos, beauty and horror and a punk-like spirit resonates deeply with us. See below as Navinder tags the MACHINE-A windows and mirrors, decked out in new London-based designer Olly Shinder, Raf Simons, Ottolinger and Martine Rose.
Visit our pop-up store now to see the full-works.
12 Poland Street, Soho, London, W1F 8QA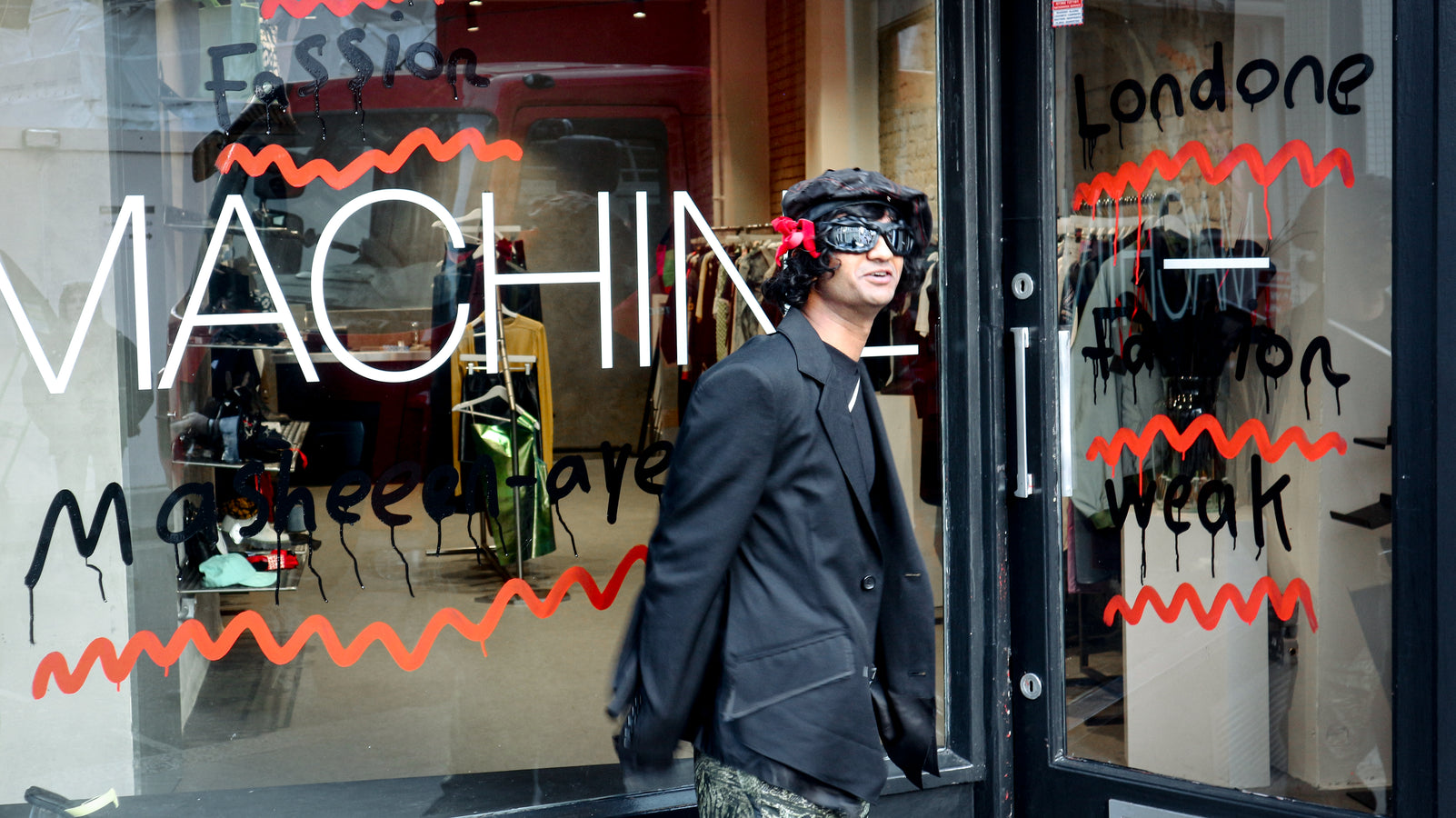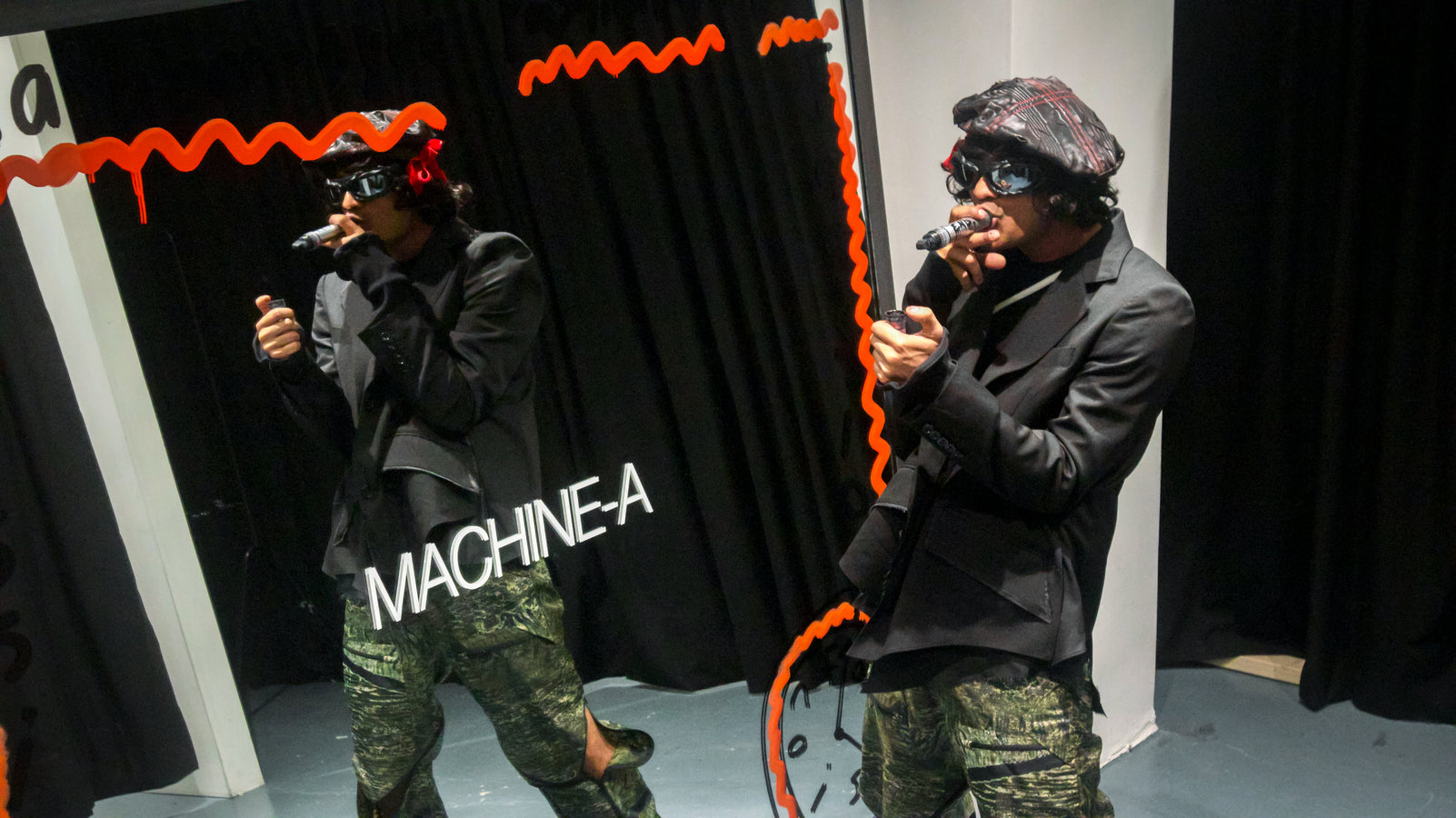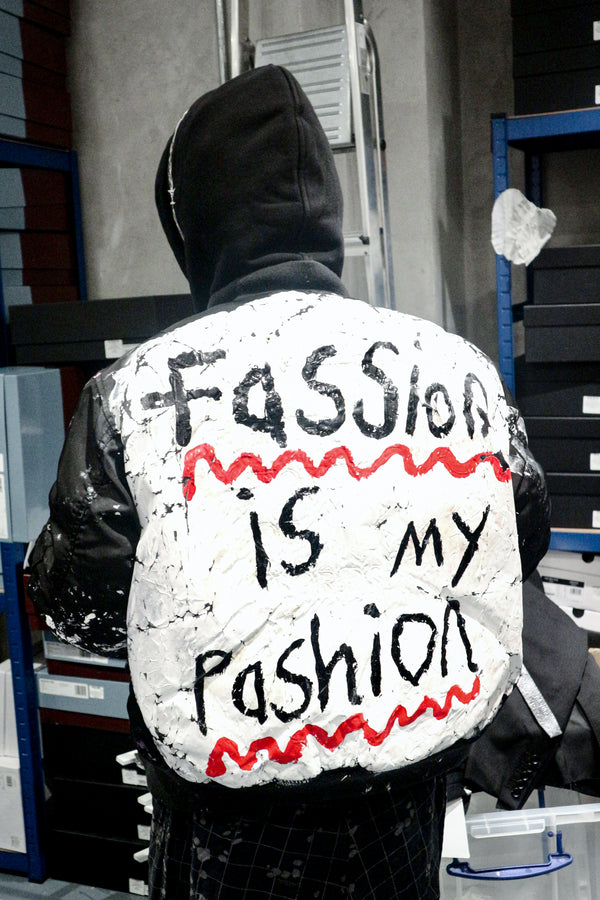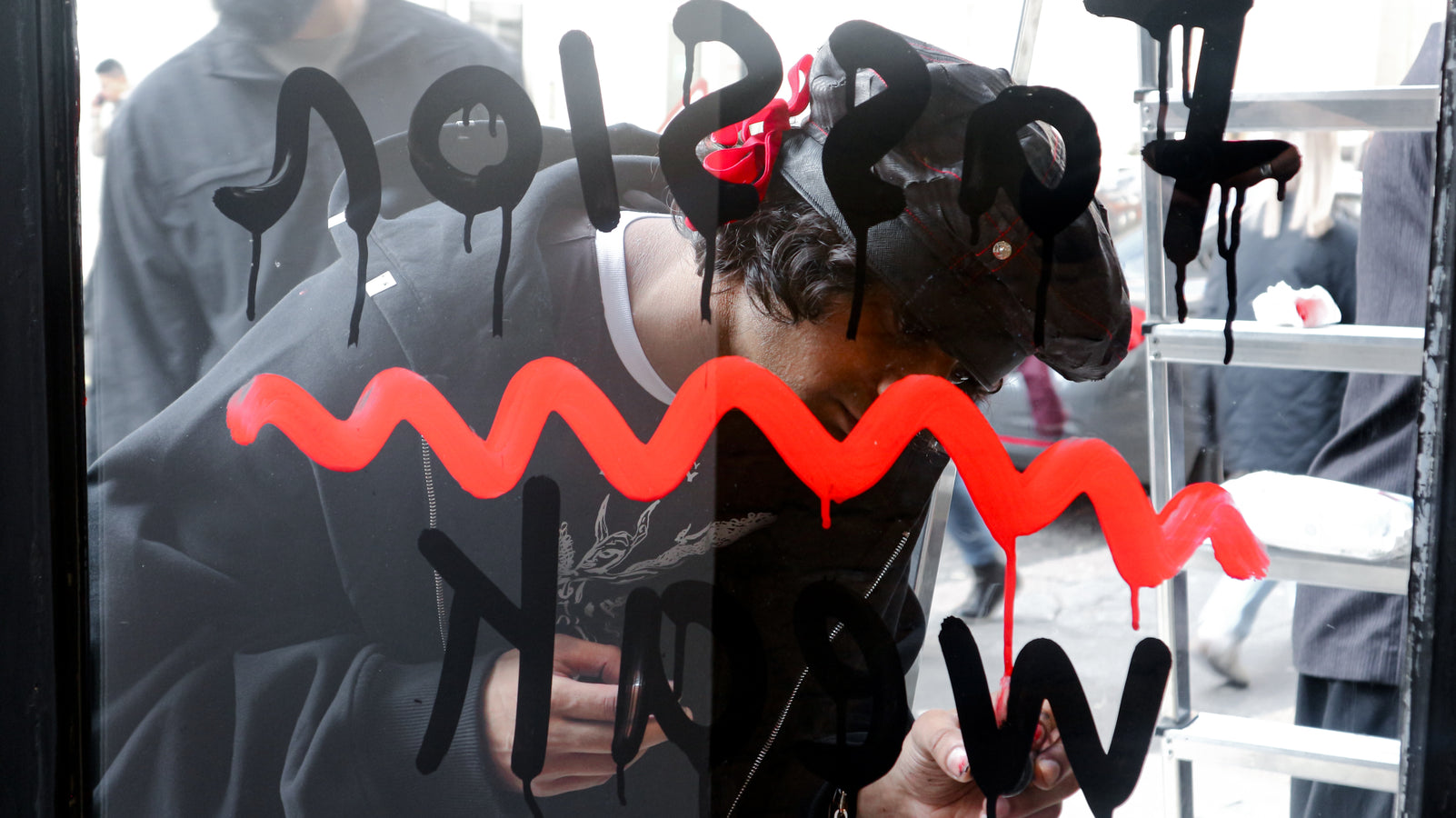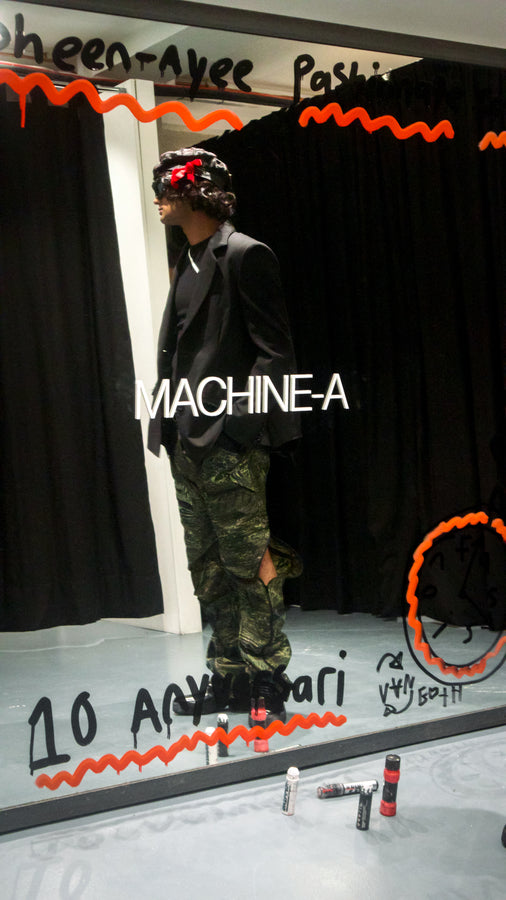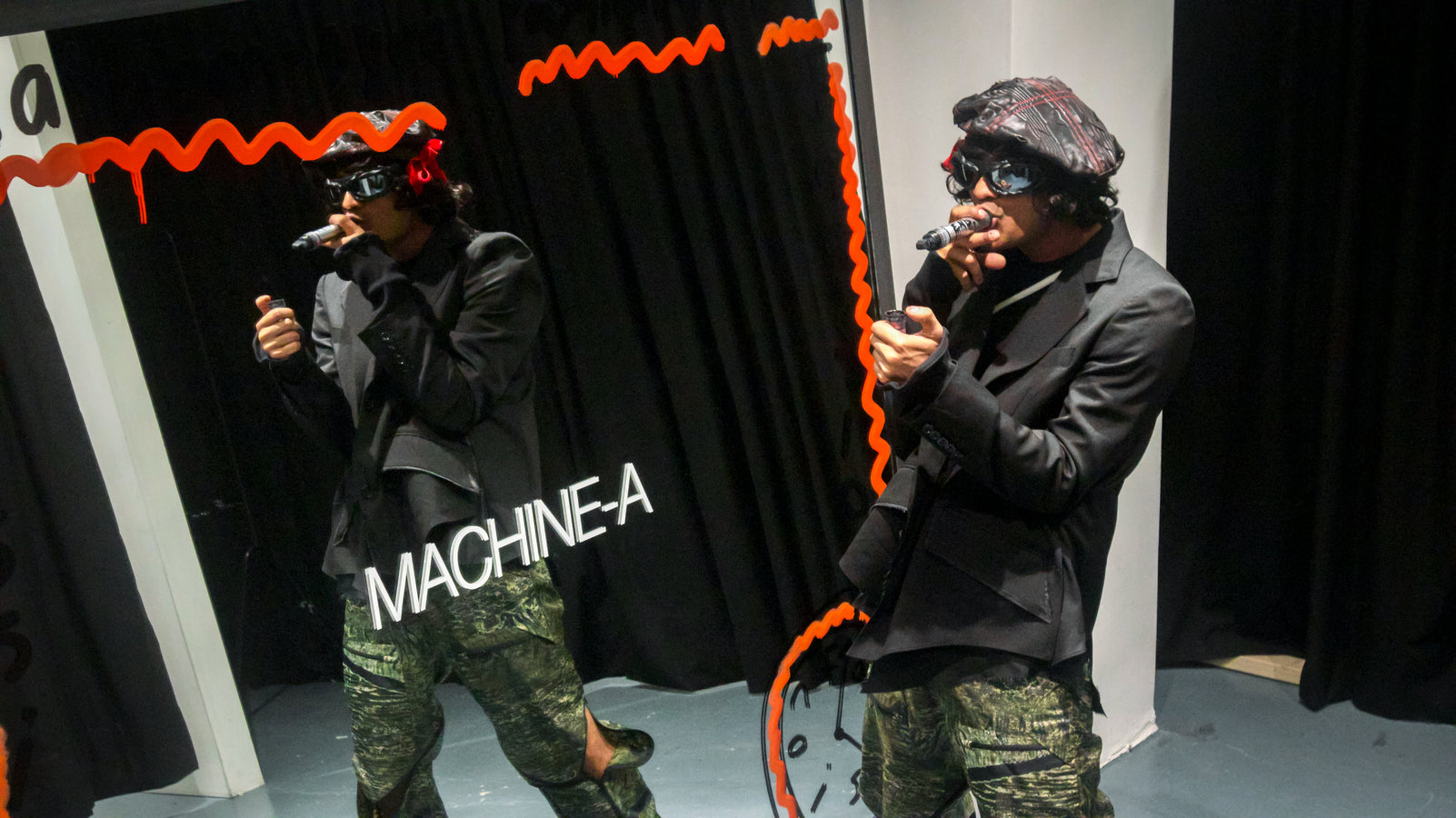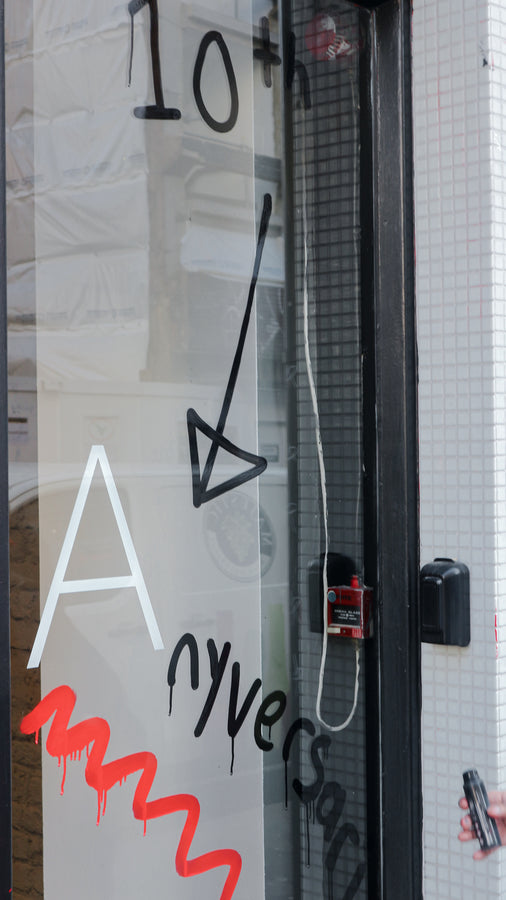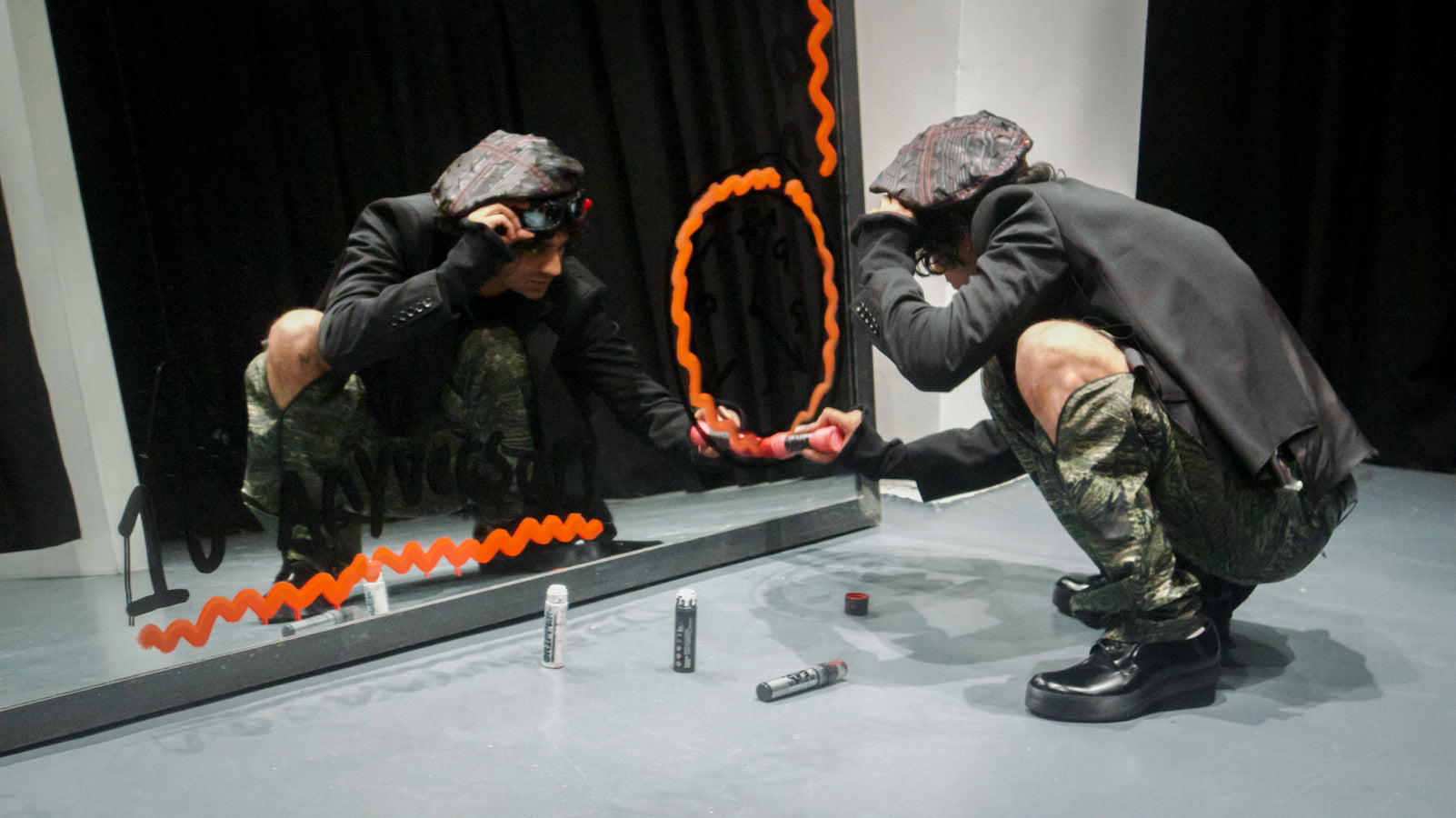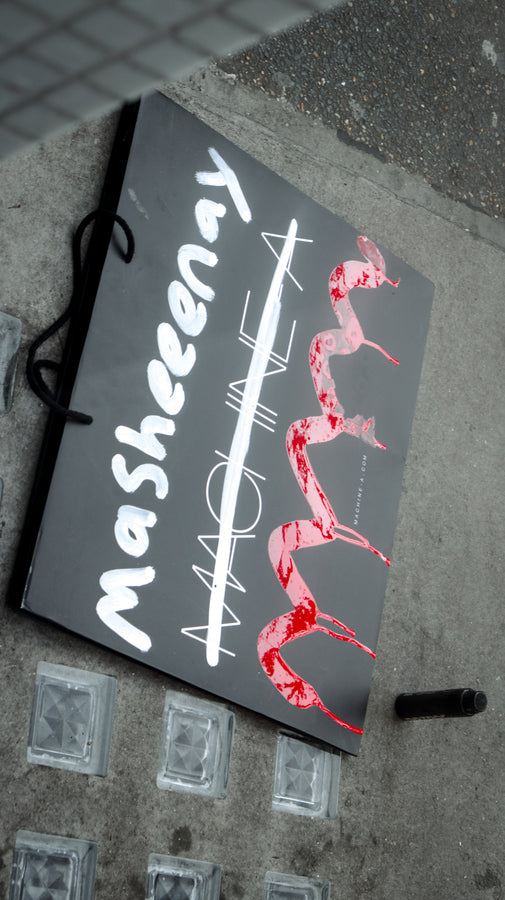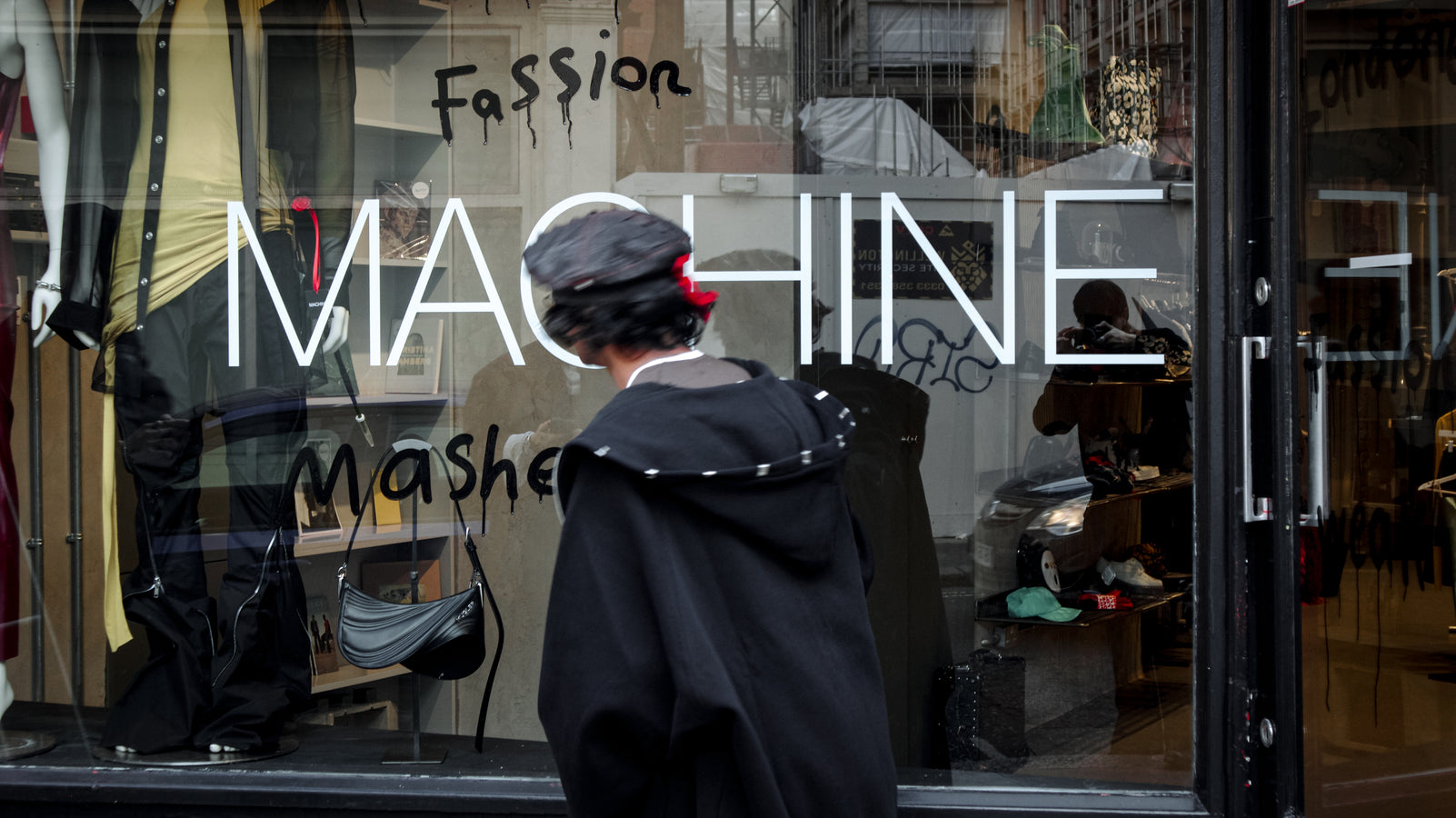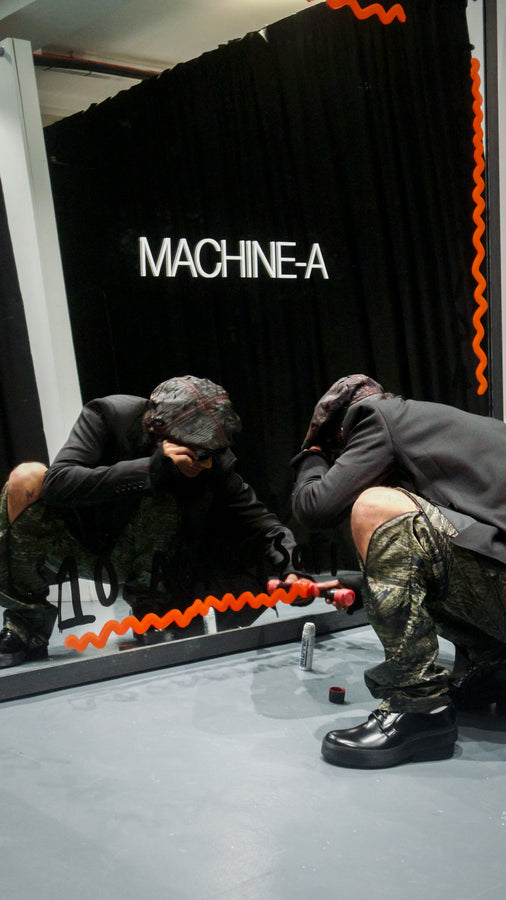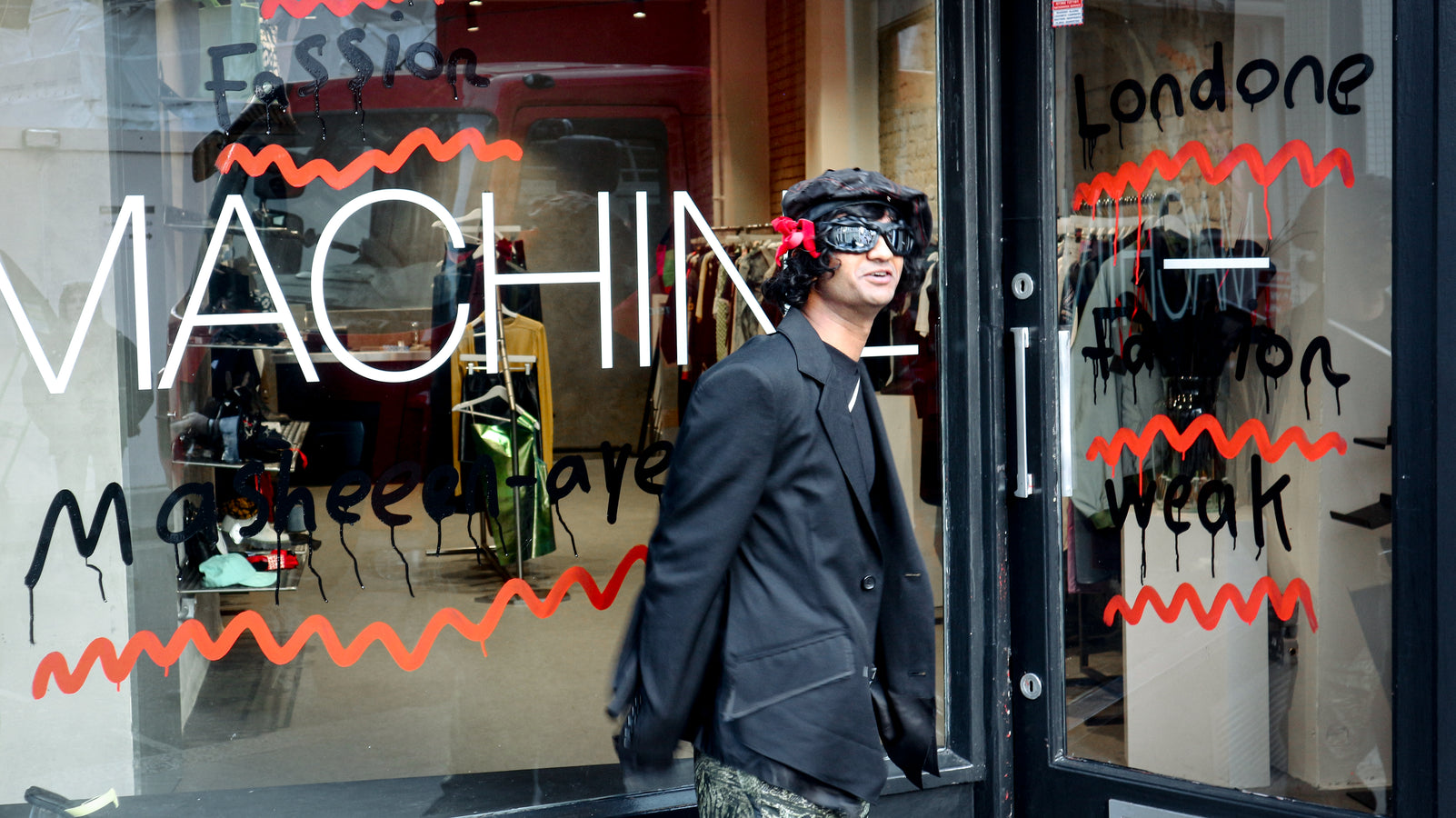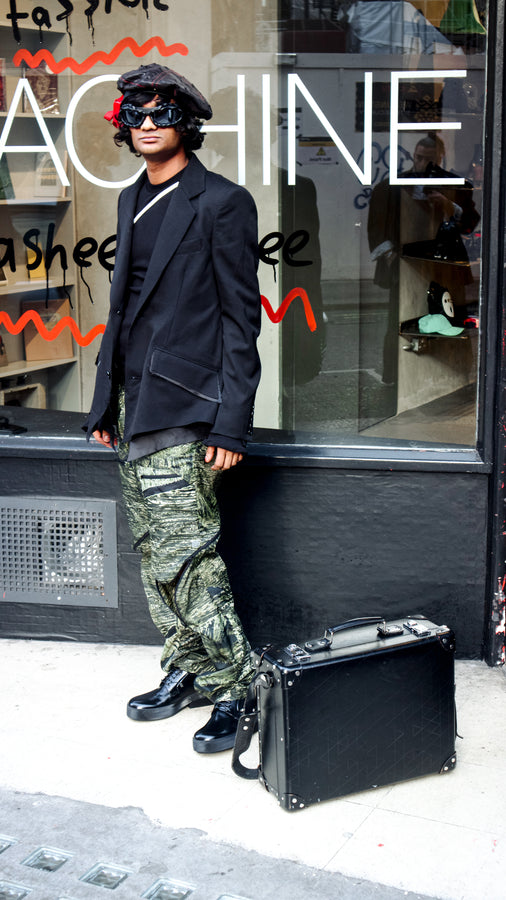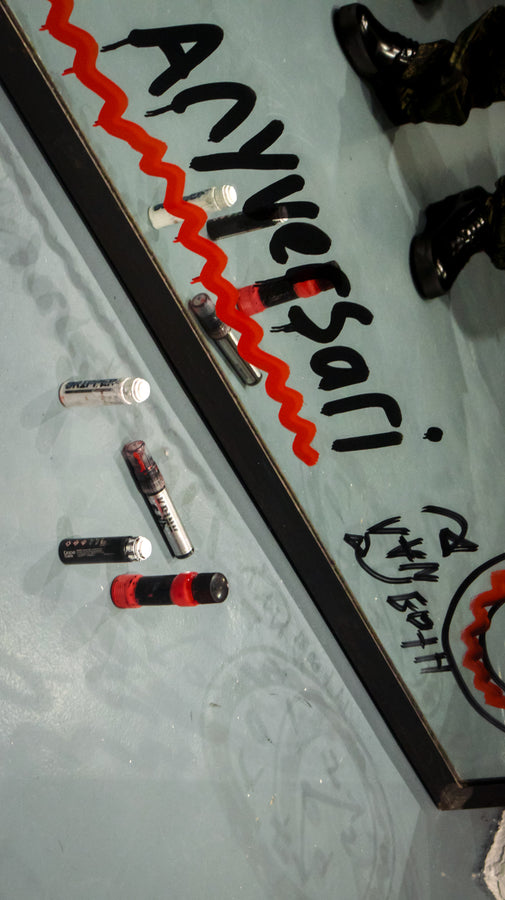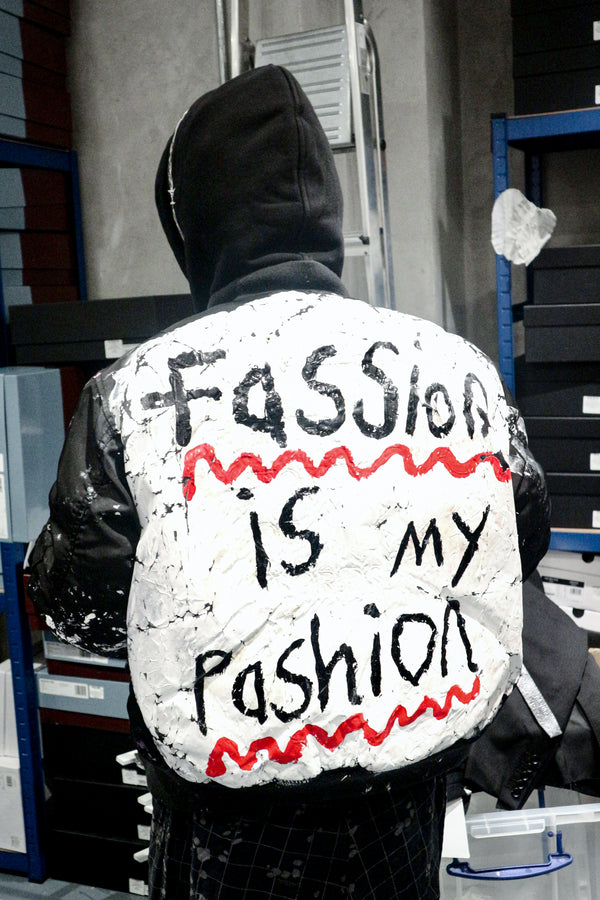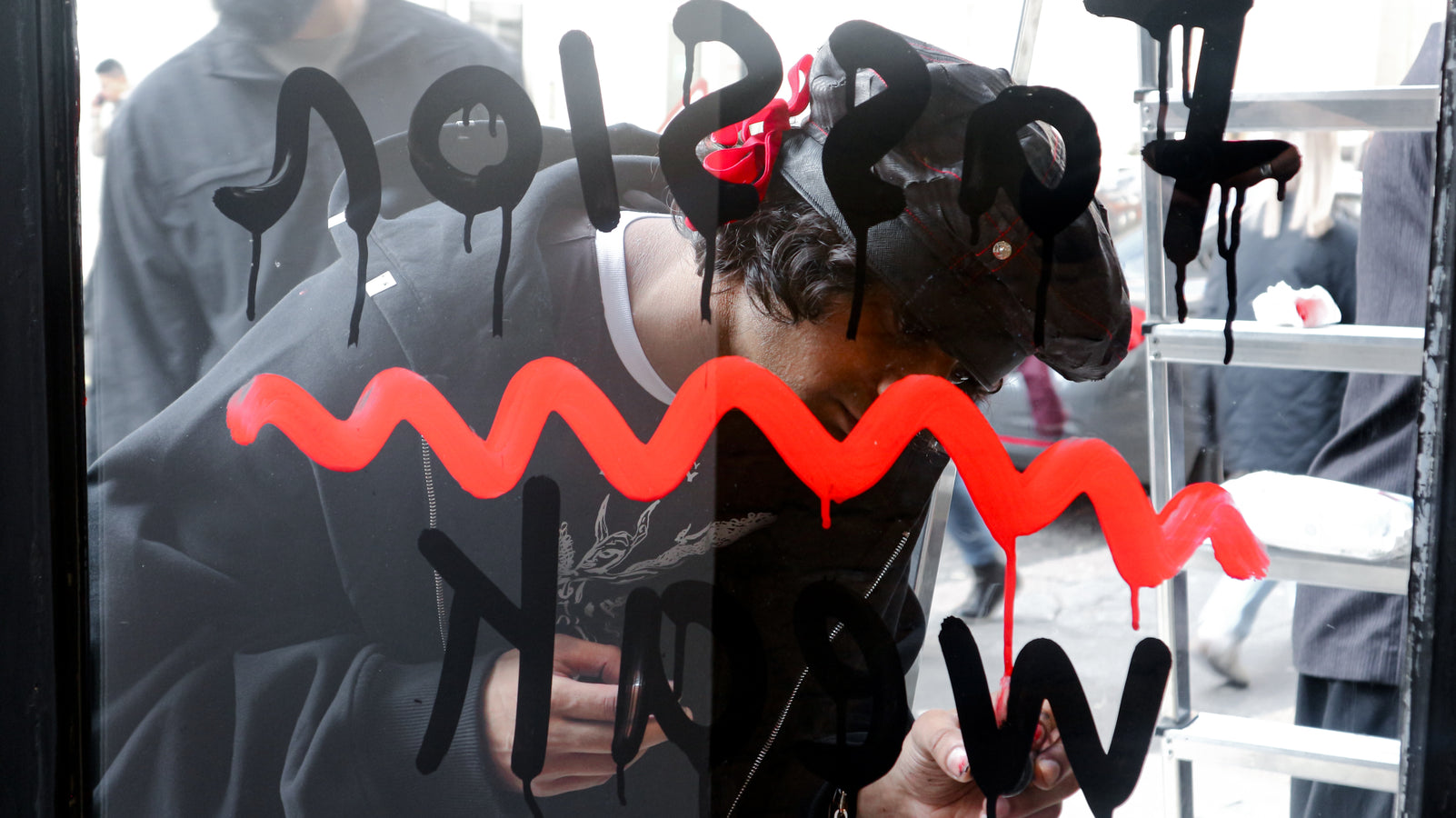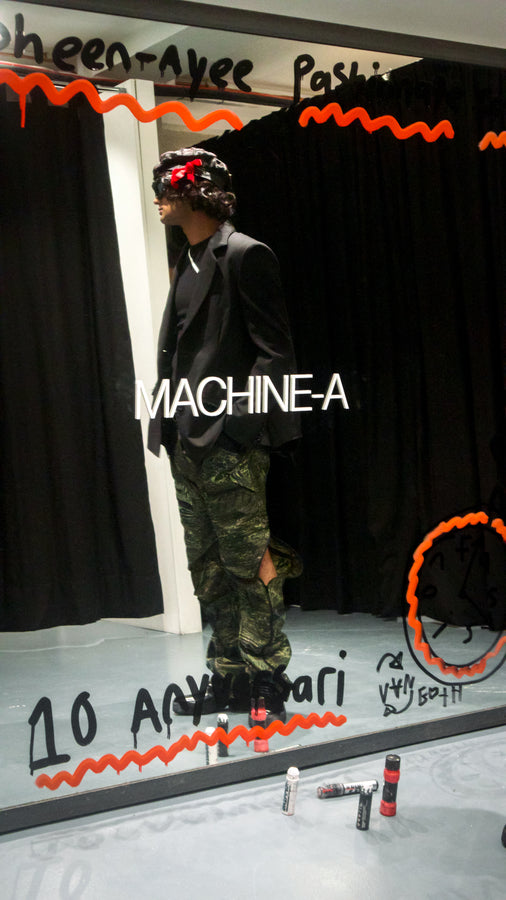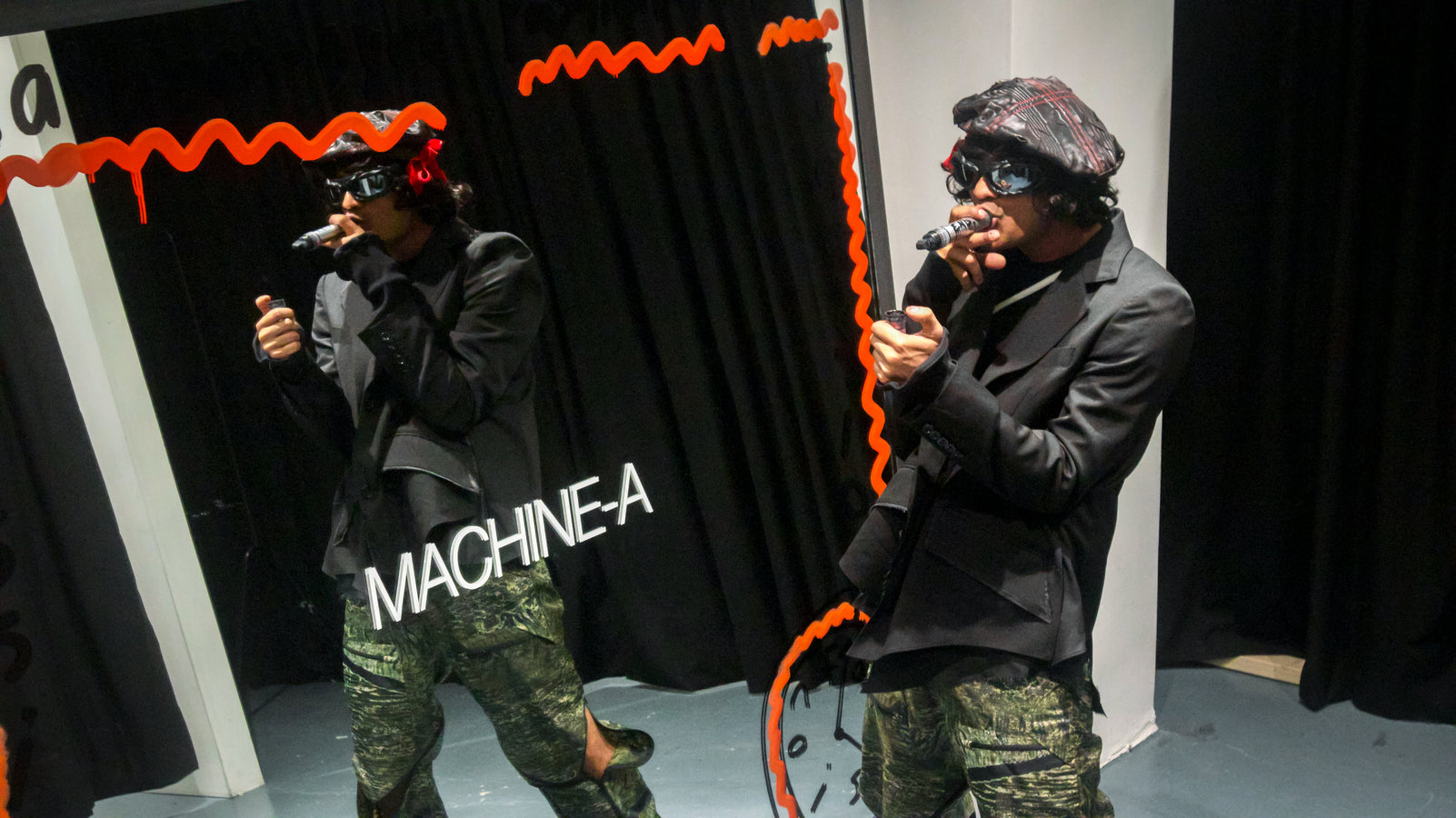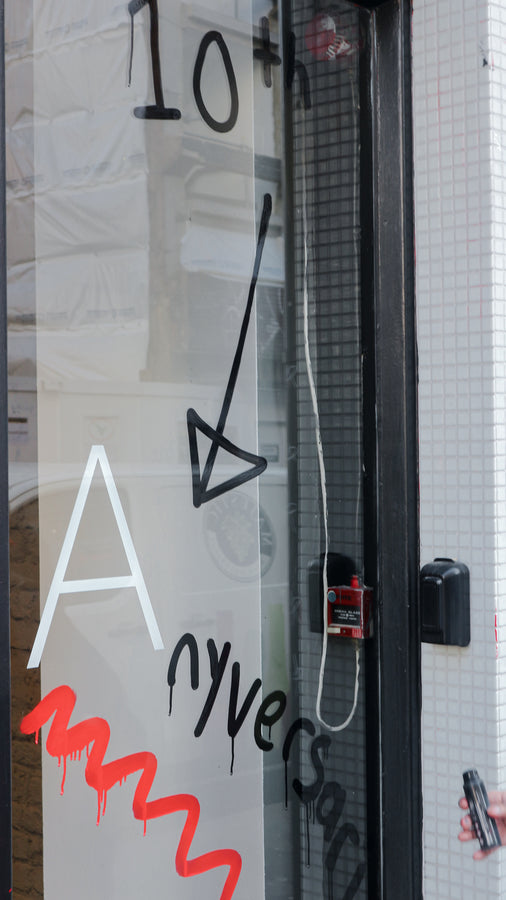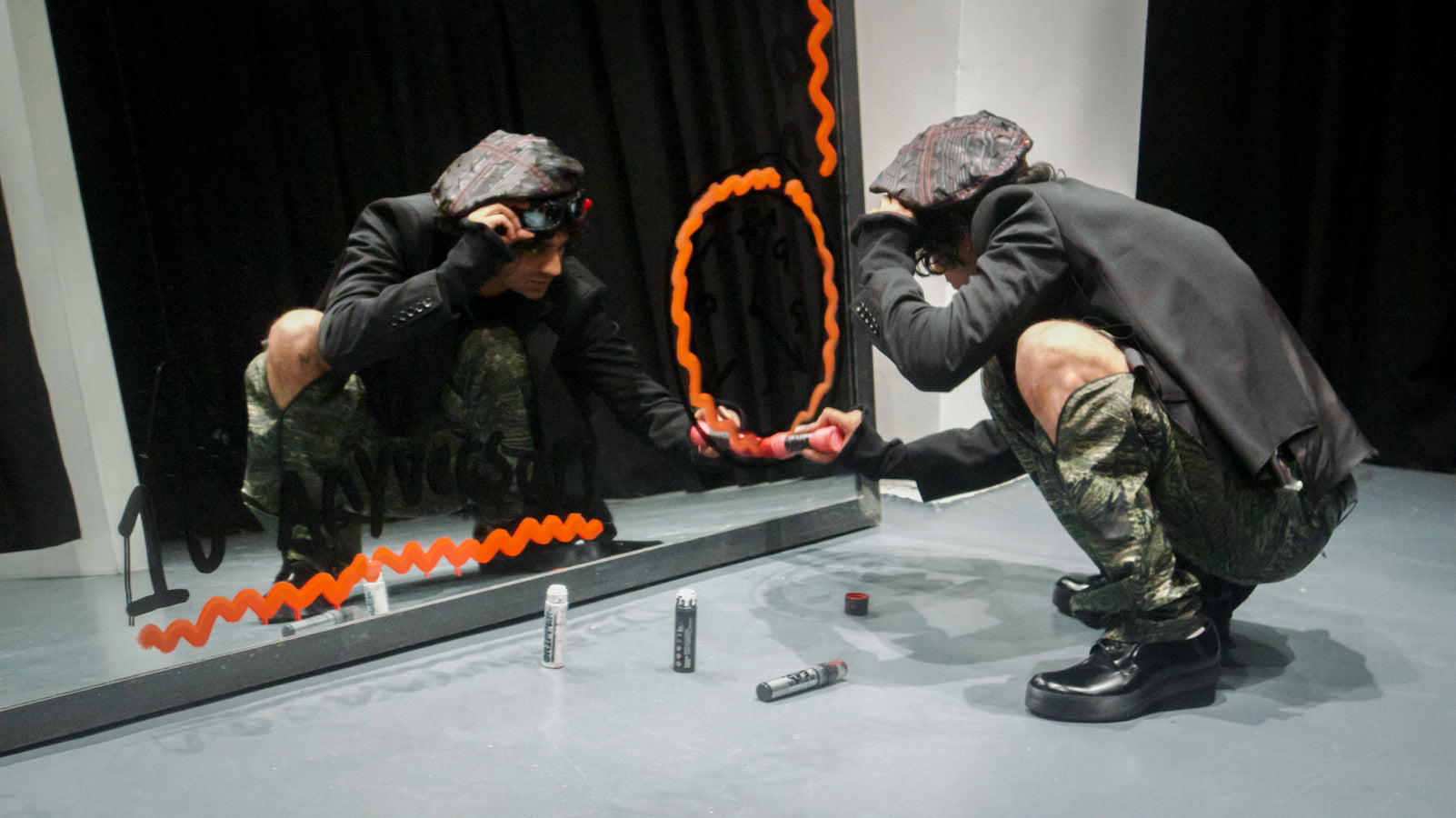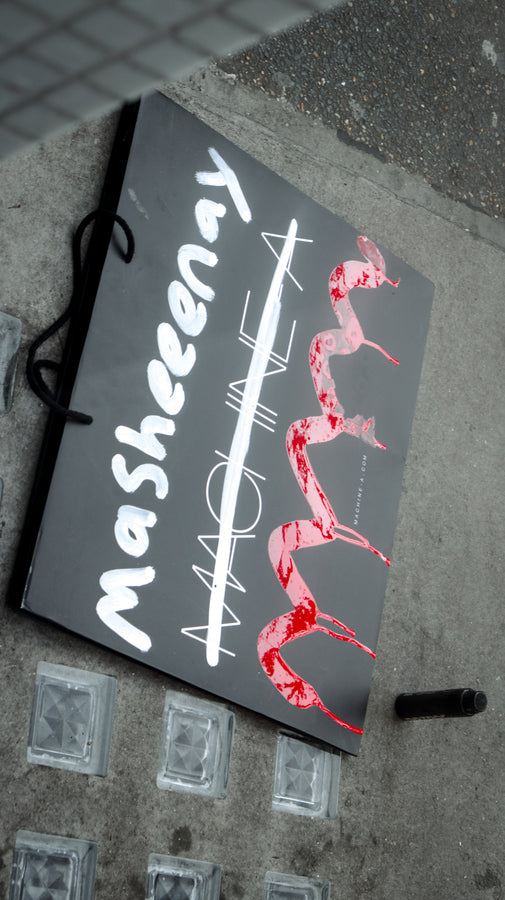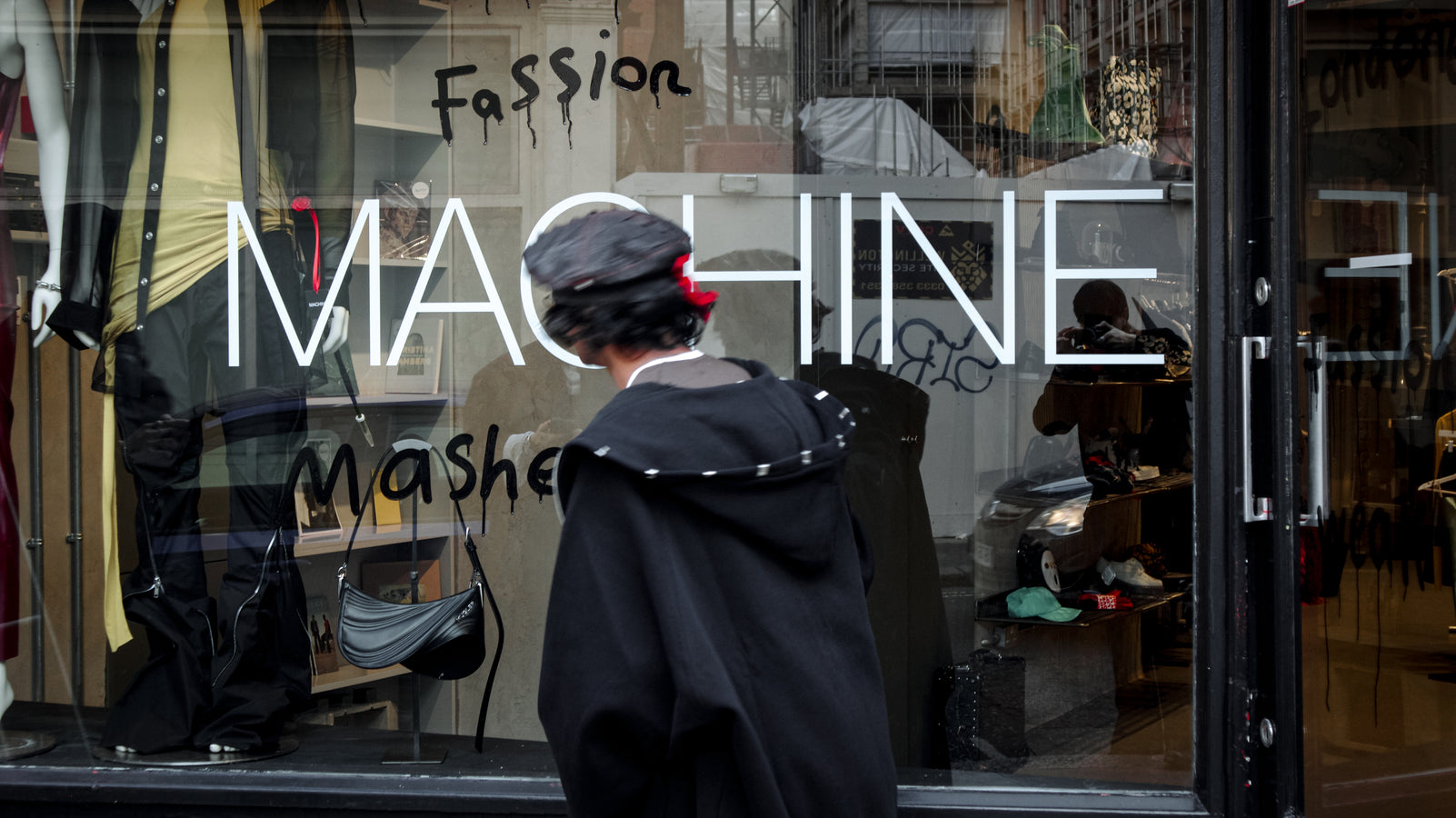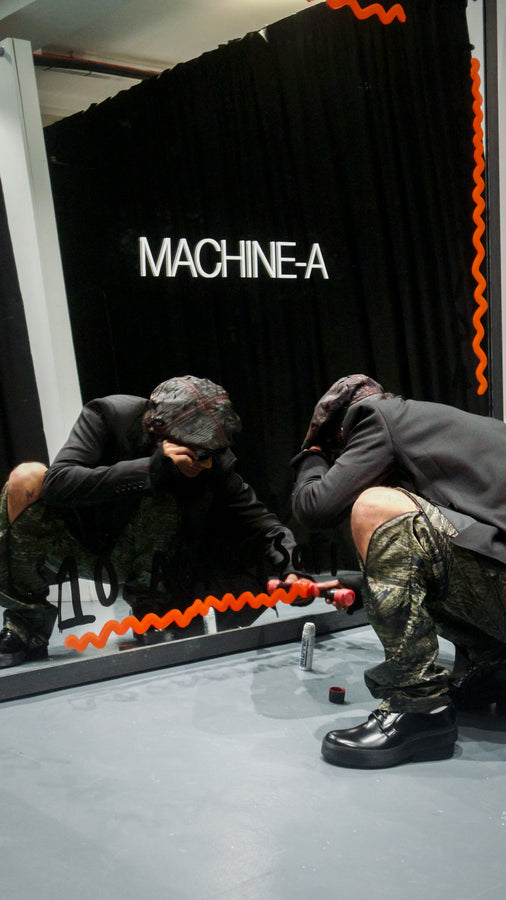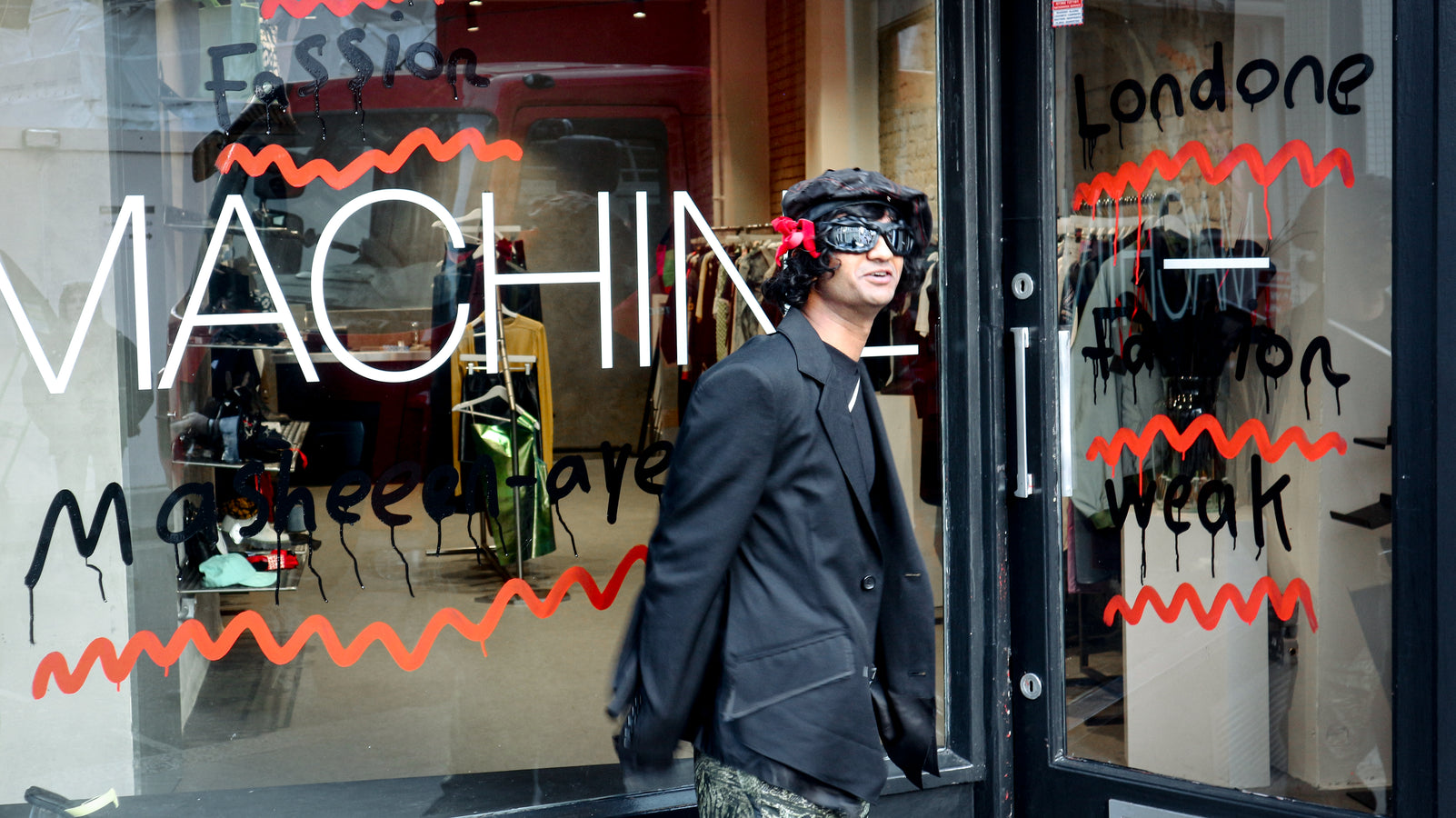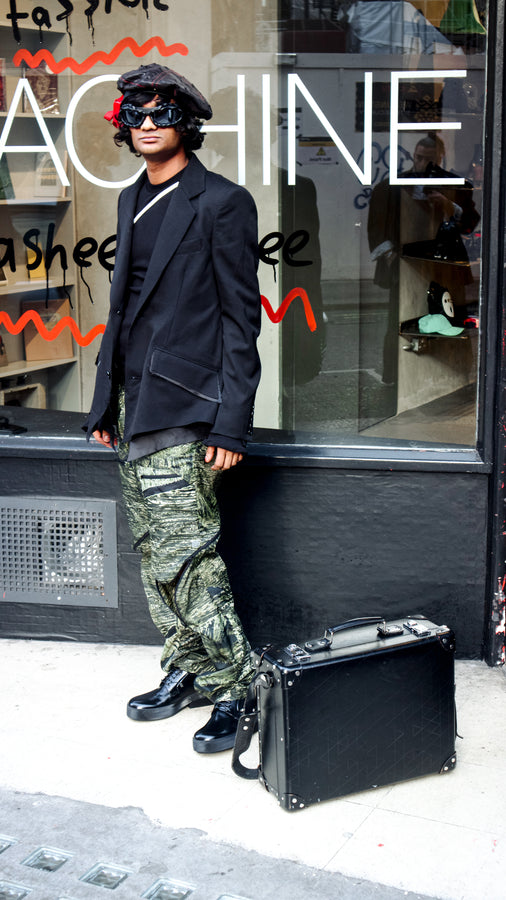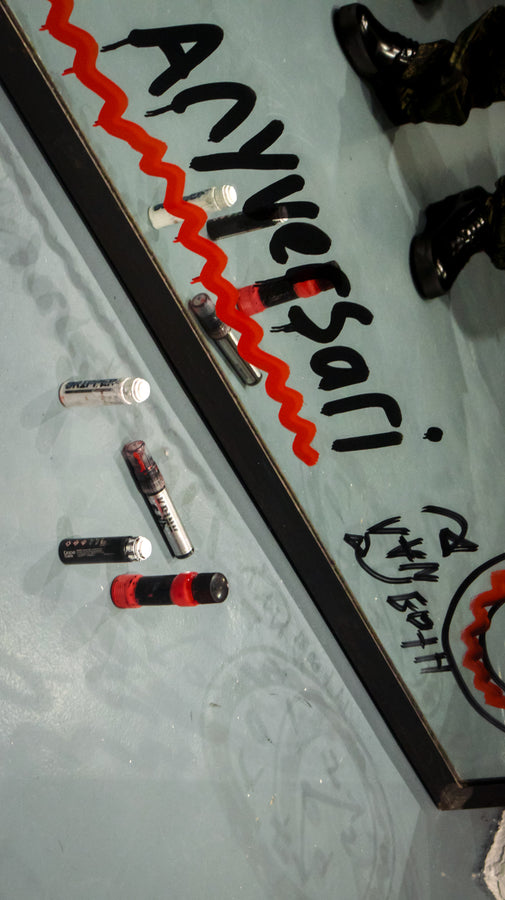 Shop the Collection
Shop the Collection