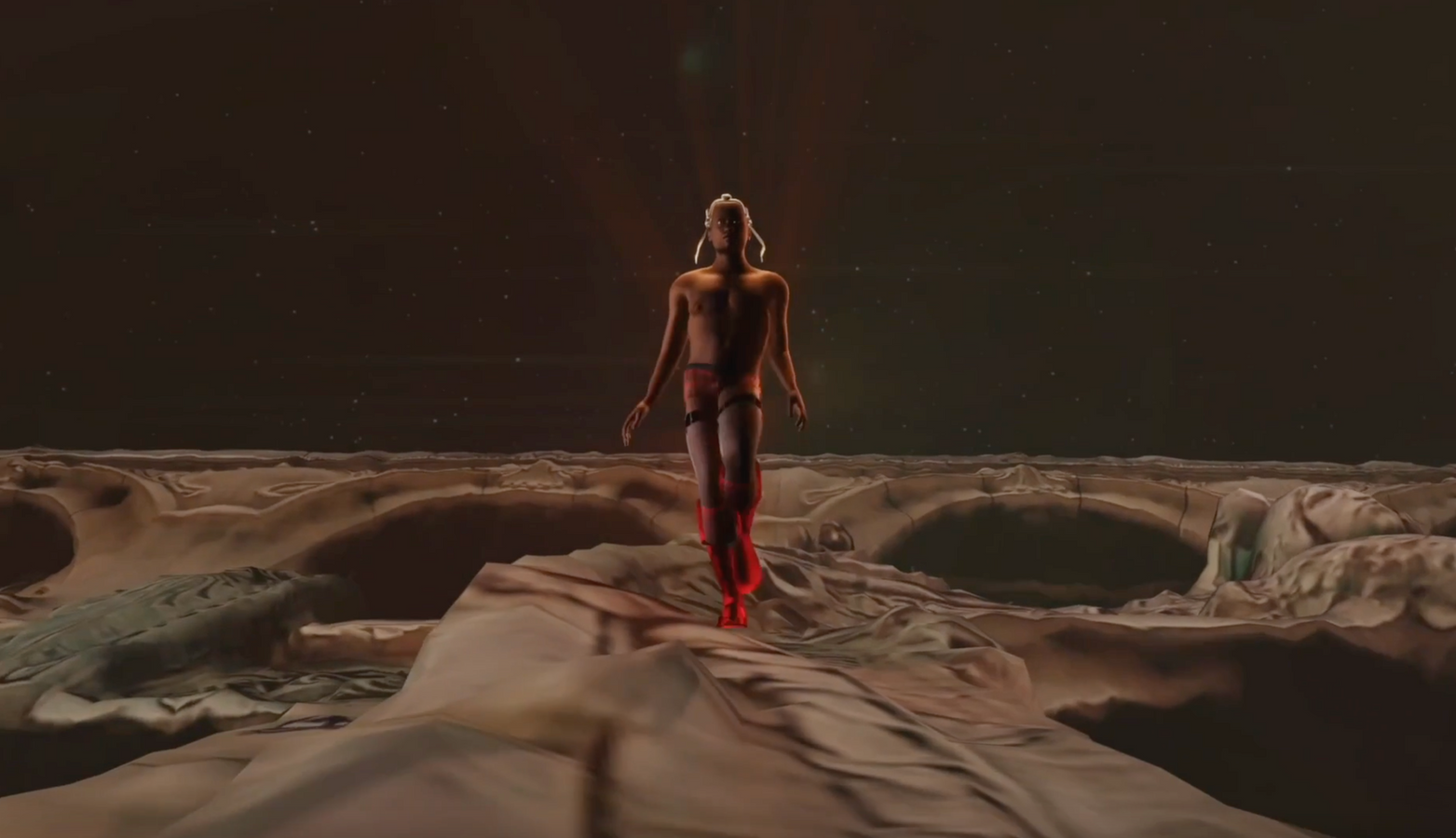 PORTABLELIVE FOR MACHINE-A
CELEBRATE THE NEW YEAR WITH US
31.12.2022
Happy New Year from MACHINE-A!

We would like to take this opportunity to thank our community for your continued support as we look onward to 2023.

To celebrate, we invited Alan Abrahams AKA Portable to create a bespoke mix and accompanying visual.

Portable is a South African born, Parisian composer and video artist.

His self-taught journey into video and music composition can best be described as a myriad of experiences taken from his continual search to find and piece together diverse sounds and images around themes of gender and racial inequality.
The full video is available to view below. Stick it on and see in the new year with us.

Alan Abrahams AKA Portable: Q&A

1. Who are your favourite designers?

• Y project
• Margiela
• Dries Van Noten
• Raf Simons
• Craig Green

2. How would you describe your style?

It depends on my mood. Sometimes plain Jane, white t shirt and jeans and other times loud and proud!

3. How do you decide what to wear for your gigs? Do you think visuals are an important part of the experience?

Normally I pack two or three options to wear because I might be in a extroverted mood while I am packing and then before the performance my mood might have changed completely! I do think it's an important part of the experience as I provide a live audio-visual performance, so what is presented visually is also very important!

I use my 3d artworks during my live concerts. I just had one at the Berghain's new floor Säul, which is dedicated to live concerts, in Berlin. My 3d artworks are also available as NFT's on my Opensea profile.

To make them, I 3d scan environments in the real world and then transform them, for the narratives of my 3d artworks which mainly deal with social injustices.

4. What are your favourite picks from Machine-A this season?

• The cosy Margiela stole vest top
• The Jean Paul Gaultier x Y/Project collaboration top.
• These amazing Raf Runner Cycloid-4 boots.

For more information on PORTABLE, visit: https://linktr.ee/alanportable
Shop the Collection
Shop the Collection