ABOUT US
welcome to the machine-a-verse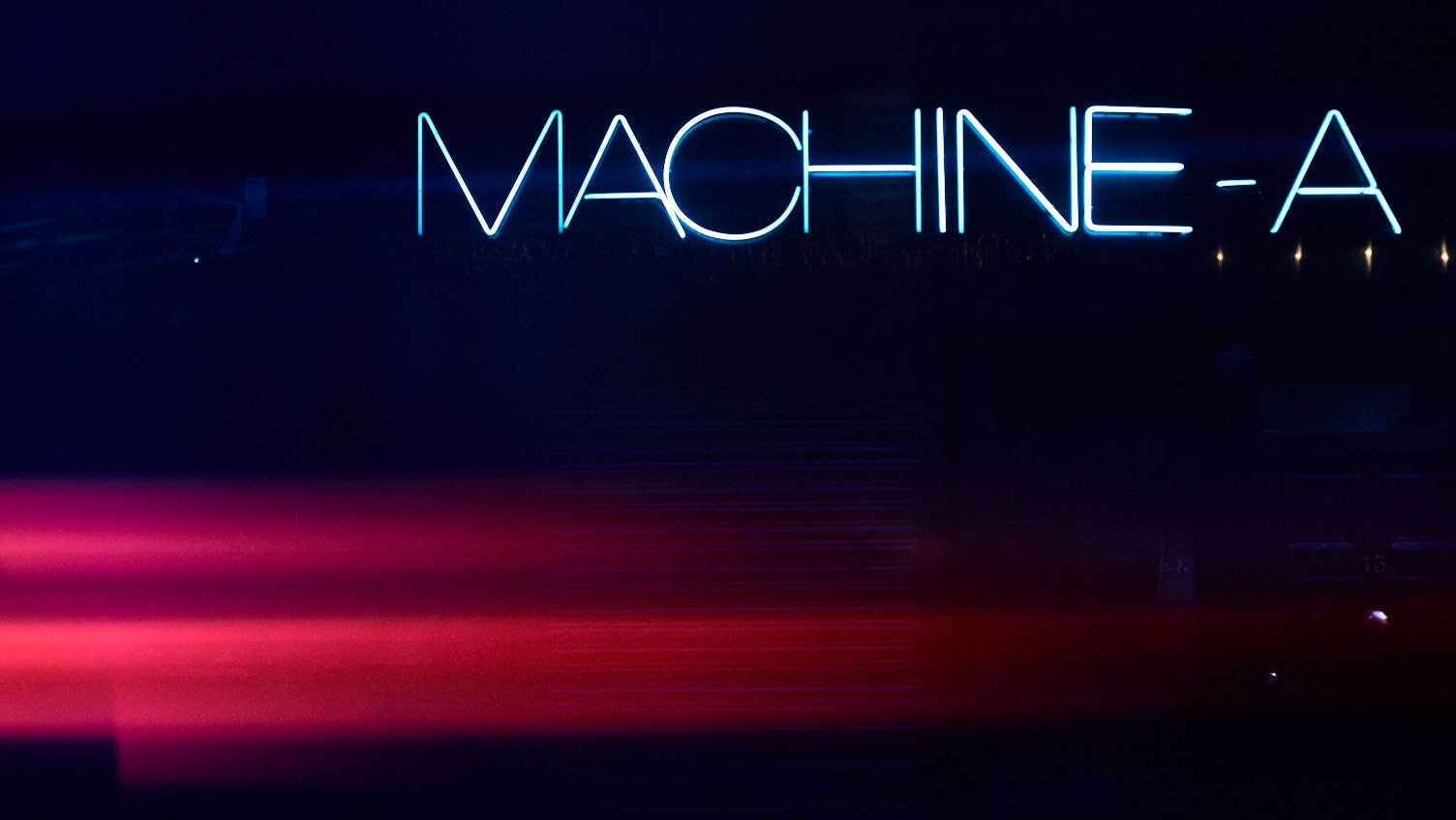 MACHINE-A is a multi-brand luxury concept store located in Soho, London, focused on an aim to continuously showcase an eclectic mix of emerging and established brands.

Founded in 2013 by Stavros Karelis, MACHINE-A very quickly became a shopping destination, particularly popular amongst the young audience as well as those within the wider fashion industry due to the bold and directional approach to merchandising selection, its genderless approach, and edited presentation and curation. In 2014, MACHINE-A partnered with the infamous SHOWstudio and Nick Knight OBE, to create an E-com platform for their international customers, which was the birth of machine-a.com.

In 2020, MACHINE-A partnered with Tomorrow Group, a company founded to champion and foster the power of entrepreneurial creativity within the global fashion industry. Tomorrow Group is a multi-service business development platform for fashion brands that helps and allows such brands to achieve sustainable international growth. Their fully integrated service includes consultancy, sales & distribution, investment, product development and operations, and has positioned them as one of the leading business accelerator enterprises.

MACHINE-A's approach has always been to identify the design talents of the future and showcase their work alongside the most influential and directional high-end brands such as Raf Simons, Maison Margiela, Rick Owens, Comme Des Garçons, MARNI and others. The strong edit and merchandising selection mean that a true representative of the show collections are on display, and therefore the creative vision of the designers, which is something that has positioned MACHINE-A among the new generation of independent stores, championing fashion in a very dynamic way.

Furthermore, since its origin, MACHINE-A has presented collections in a genderless manner, mixing menswear & womenswear seamlessly, showcasing them as one single curated story in terms of visual merchandising. For that reason, the store has been praised for its vision and for establishing a new way of shopping, creating a truly inclusive and diverse environment in the process and becoming a pioneer of such values.

MACHINE-A's unique location in the heart of Soho, London, soon became one of the most desired shopping destinations to locals and tourists alike, as together with SUPREME they became the first stores to foresee the potential of the Soho area, ultimately creating a true destination for so many stores to follow.

On 5th September, 2022, Machine-A opened its first ever international outpost in Shanghai, China, together with Belgian label Raf Simons whose first ever shop-in-shop lands in the same location.