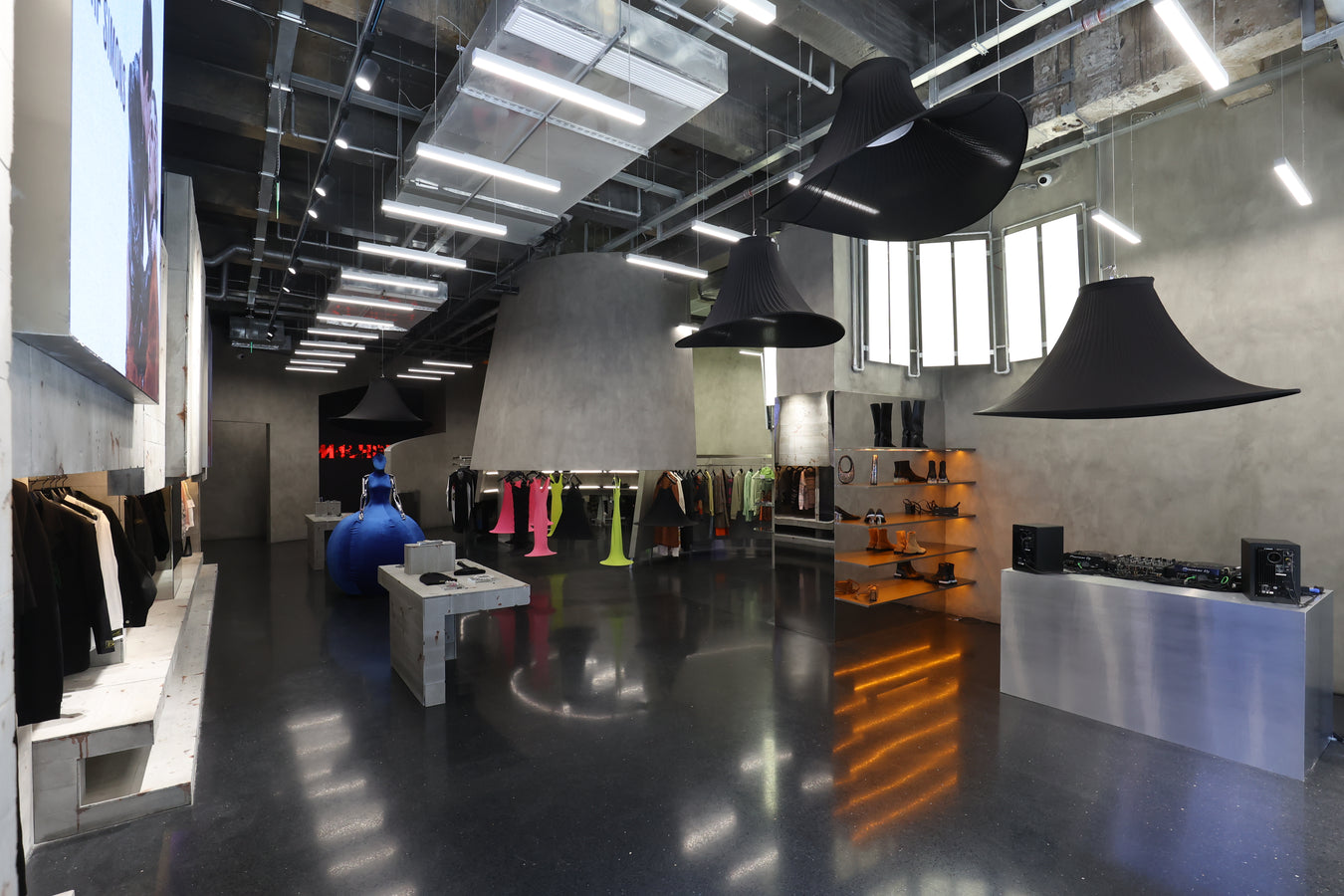 On 5th September, 2022, Machine-A, opened its first ever international outpost in Shanghai, China, together with Belgian label Raf Simons whose first ever shop-in-shop lands in the same location.

Spanning across 245 square meters, Machine-A Shanghai is located on Building 2, 74 Yuyao Road, in the heart of the city's Jing'an District where a young and creative neighbourhood is in the brewing.

The interior of Machine-A Shanghai reimagines the original old industrial factory space into a modern brutalist, and welcoming shopping experience, is designed by emerging Chinese architect Peijing Lu. Standing in natural co-existence is the Raf Simons shop-in-shop designed by Glenn Sestig, a close collaborator of Raf Simons.
STAVROS KARELIS, FOUNDER AND BUYING DIRECTOR OF MACHINE-A: "THE SHANGHAI STORE WILL BE A HUB FOR CULTURAL AND FASHION EXCHANGE BETWEEN LONDON AND SHANGHAI, AS CHINA HAS BEEN A KEY MARKET FOR MACHINE-A SINCE THE VERY BEGINNING."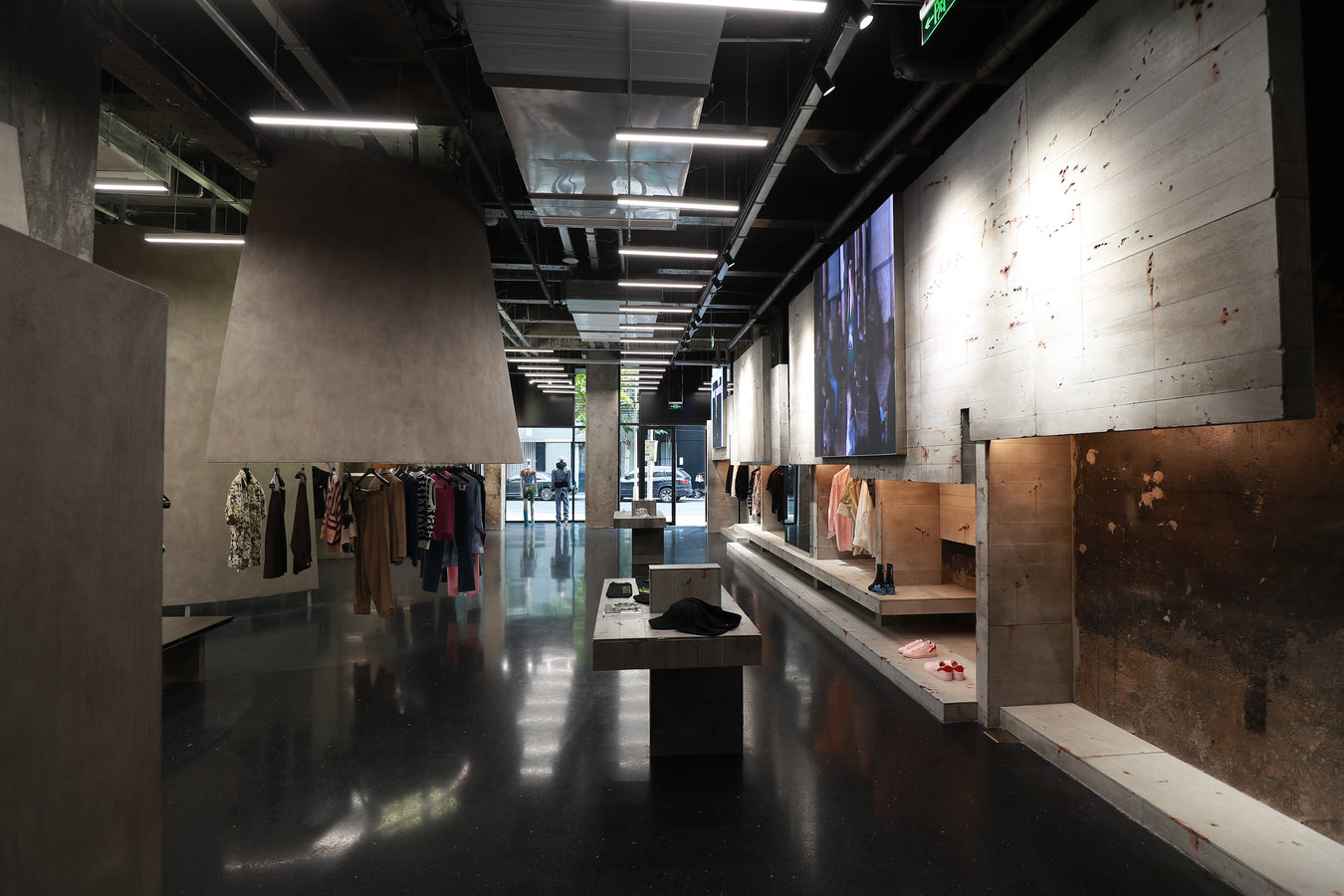 "FOR ME, IT'S ALMOST A NATURAL STEP FOR MACHINE-A TO OPEN THE FIRST INTERNATIONAL STORE OUTSIDE OF THE U.K. IN SHANGHAI. I WANT IT TO BE PERCEIVED AS AN APPRECIATION OF THE SUPPORT OUR CHINESE AUDIENCE HAS SHOWN ALL THESE YEARS,"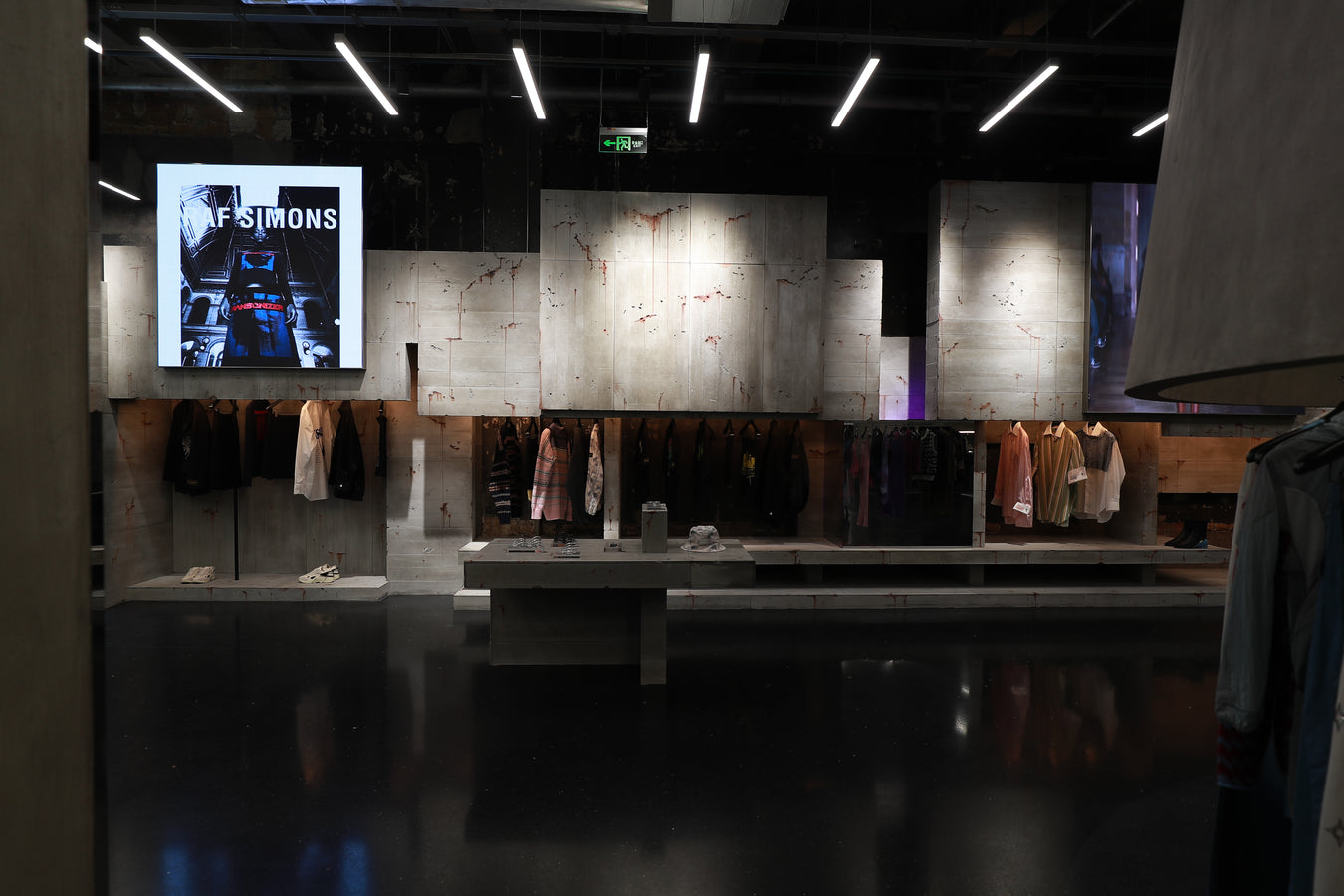 "A beautiful part of co-existing in a market, especially with what we do, is about supporting emerging talents. The more retailers that we get behind an emerging brand, the more chances that the brand has to become successful. I believe that there is great potential synergies with a lot of different places to do something truly special"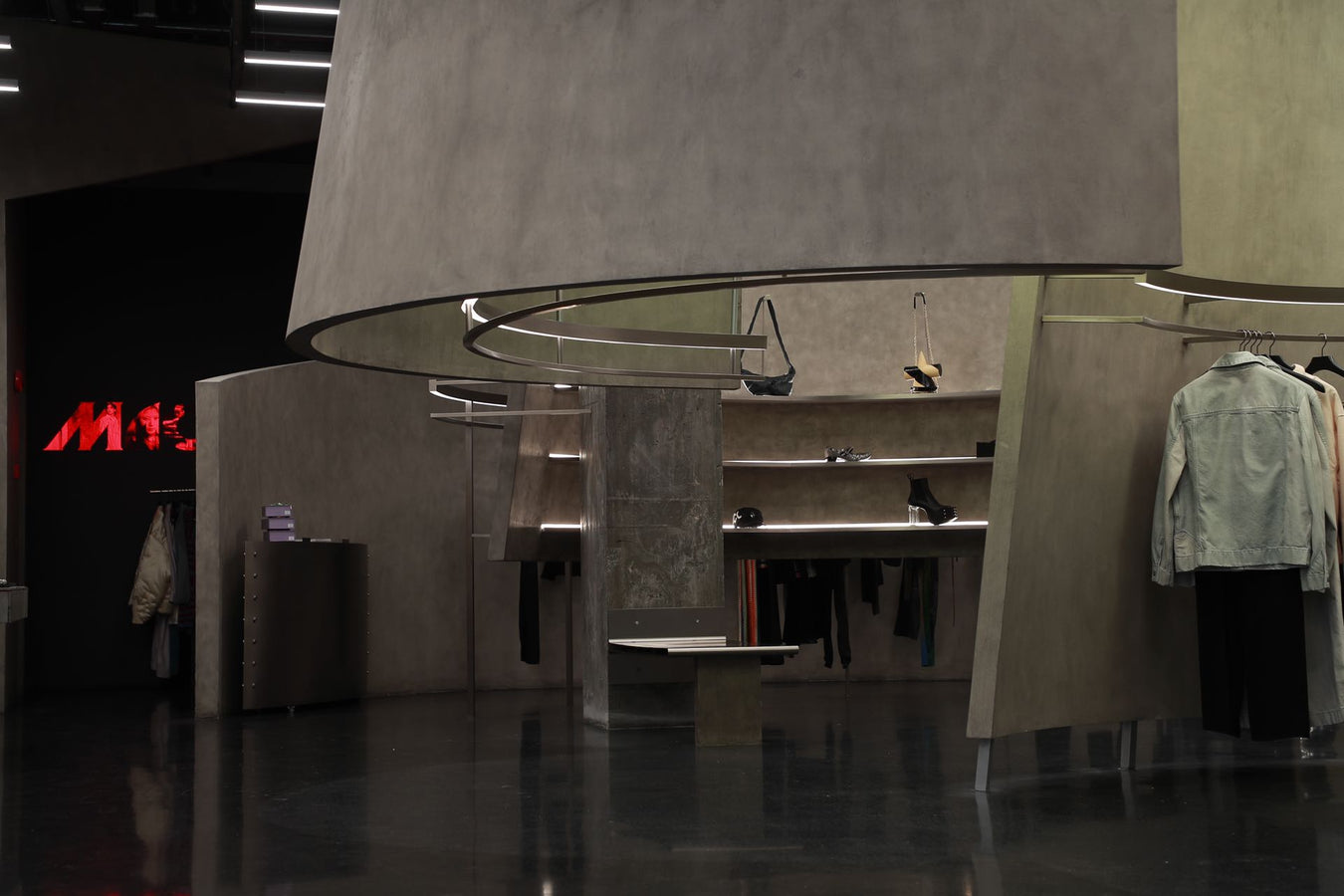 Stefano Martinetto, chief executive and co-founder of Tomorrow: "Machine-A has been historically a point of reference for the traveling Chinese consumers, and the Chinese customers represent a good portion of our business. Our role is to support Stavros' vision and to make Machine-A Shanghai what it is in London."